Top 3 M3U Players for Mac/Windows to Play M3U Files
Posted by Amanda Hu | Last updated: July 30, 2019
Just find a M3U file online but don't know how to open it? Or follow the guidance and create your first M3U playlist file but want to test if it is successful or not? Solve your question with the best free M3U player here and have a happy experience with your M3U files.
Free Download M3U File Player Mac/Windows to Play M3U Playlist Files
5KPlayer is what we recommend as the best free M3U player for you to play M3U playlist files from online or created by yourself on Mac and Windows (10) computer. In addition to that, 5KPlayer also allows for HLS streaming like playing M3U8/IPTV live streaming playlists on computer without download.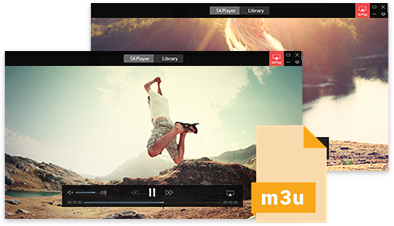 WiKi: What is M3U File? – Know Something about M3U before Playing it
A M3U file is a file that comes with .m3u file extension. It is often an audio playlist file that stands for MP3 files but itself is not actual an audio file. More specifically, it is a text-based index file that contains a list of audio files. When you play a M3U file with M3U file player, the player does not play the M3U file itself but play the audio files after detecting the media address in the M3U file. As a text-based file, you can also open it with Notepad to find the media address. BTW, the M3U files that are UTF-8 encoded are saved in the M3U8 file format.
To play M3U files on computer successfully, you need a professional M3U playlist player which has the ability to find the addresses in an M3U file and then play the media files accurately and orderly. To save your time, we have picked 3 free M3U players that are highly-praised for you to choose from.
Top 3 M3U Playlist File Player Free Download to Play M3U Files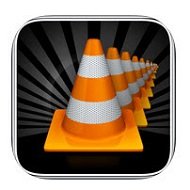 No. 1 VLC – Open-source M3U player for Multiple Platforms
Over 3 billion downloads worldwide, VLC media player has become the most popular multimedia player for Windows, Mac, Android and more because of its great compatibility with various media formats and codecs. Speaking of playing M3U file on computer, the performance of VLC is never less exciting as well. Drag any M3U files to it, and this M3U file player digests them without troubles. Besides, VLC also offers the possibility for you to create your own M3U/M3U8 playlists with the existed media files on your local folder, thus making it possible for you to seamlessly play a list of videos or soundtracks without extra clicks.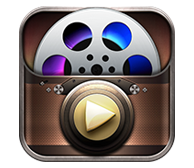 No.2 5KPlayer – Free IPTV/HLS Streaming/M3U8/M3U Player for Mac/Windows (10)
The best free 4K video player is under active development to become a qualified M3U playlist player to help you play M3U files on computer as easy as ABC. Before becoming a M3U player, 5KPlayer has already been a HLS streaming player that is capable of handling M3U8 playlists URLs from IPTV channels, broadcasts, online TV shows and so on. If interested, 5KPlayer also offers the possibility for you to download M3U/M3U8 file from online for offline watching.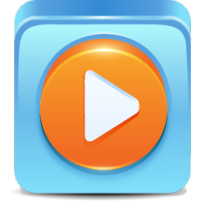 No.3 Windows Media Player – The Default M3U File Player for Windows Users
Every Windows computer has a Windows Media Player. So, if you are a Windows user, you don't need to download any third-party player to be your M3U player as the native Windows Media Player has the ability to play M3U files. I have tested that the downloaded M3U file and self-made M3U file can be easily digested by this player, but the one generated by VLC media player is failed to be played. Worse still, if you have any further expectation to this M3U player like M3U8 playback or M3U download, it will disappoint you.
BTW, we didn't list QuickTime player as the best M3U playlist player for Mac as QuickTime M3U playback problem occurs now and then. In case needed, you can choose 5KPlayer or VLC to be the M3U player on Mac.
How to Play M3U Files with M3U File Player?
Like playing any other common media files, playing M3U files on computer is easy. Here, we use 5KPlayer as the M3U player and tell you how to play M3U files on computer.
Step 1. Free download 5KPlayer on your Mac or Windows, install and launch it.
Step 2. Play your M3U playlist files.
* Drag and drop the M3U file to 5KPlayer to play.
* Click on the Video icon on the main UI of 5KPlayer and choose the M3U file on computer to play.
* Right-click on the M3U file and choose Open with 5KPlayer.
* Set 5KPlayer as you default M3U file player first and then double-click your M3U file to play.