Best Ogg Player Free Download for Mac and Windows
Posted by Kaylee Wood | Last update: April 28, 2020
It is not so easy to find a free Ogg player to play Ogg files considering the fact that people always like to choose storing audio files in MP3 and other popular formats over Ogg. So, being able to play Ogg files has been an advantage for media players. This article will show you how to play music in Ogg format with this best free Ogg player!
5KPlayer – The Best Free Ogg Player to Play Ogg Files
If you are looking for a free Ogg player to play your favorite songs, piano music and video soundtracks, etc. in Ogg format, you can count on 5KPlayer. Because it supports playing video and music in almost any formats that you throw at it including AVI, MKV, MP3, FLAC, etc.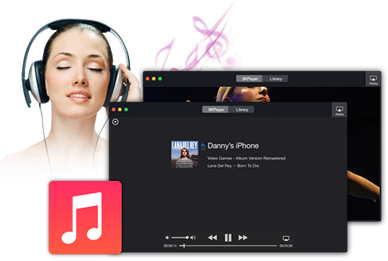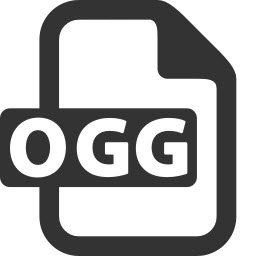 Ogg is a free, open container format spearheaded by the Xiph. Org Foundation. It is used to store video (usually would have Ogm extension), audio and lots of other multimedia content. A file with .ogg extension generally contains audio. By now Xiph.Org maintains the Ogg multimedia containers and several types of Ogg audio formats like Vorbis, Theora and Speex.
Compared to MP3, Ogg can be realized under relatively low data rate which is better than MP3. Although there isn't much difference in sound quality between Ogg vorbis audio files and MP3 format files, Ogg can still adjust to clear sound quality and a new algorithm for training after the file format is fixed, because Ogg utilizes a rather flexible format.
Some Wikipedia articles include sound or video files, and those sound files usually use the Vorbis audio format and video files use the Theora format, both contained in an Ogg file. But if your computer doesn't have the right player software then you won't be able to play there Ogg files when you click on them. So, find the best Ogg player is indeed an serious issue.
What Is The Best Ogg Player to Play Ogg Files?
5KPlayer is a free Ogg player which not only supports the Ogg multimedia container, but also supports the Vorbis, Themora and Speex formats, which means it is able to play the vast majority of Ogg files once you have installed on your PC or Mac. Besides playing Ogg, 5KPlayer supports playing AAC, FlAC, MPEG4, MKV, MTS and many more without the need for file converter or any special codec to be installed.
With this free Ogg player which plays almost every format, you don't have to install any third-party player or codec. Plus, it is more than an Ogg player, a wirelss video sender and receiver, and it is also a free YouTube downloader that can download music videos from over 300 online video sites and support converting them to MP3 and AAC music format to add to your portable music player.
Home | About | Contact Us | News | Privacy Policy | Agreement | Site Map
Copyright © 2023 Digiarty Software, Inc. All Rights Reserved.
5KPlayer & DearMob are brands of Digiarty Software, Inc. All other products or name brands are trademarks of their respective holders. All logos, trademarks and images relating to other companies that may be contained wherein are applied in the Internet that are not used for commercial use. Digiarty's software is not developed by or affiliated with such companies.