Content:
1. AirPlay vs AirPlay 2 >
2. Troubleshoot AirPlay 2 Not Mirroring >
3. How to Use AirPlay 2 Mirroring to Mirror iPhone to PC Windows 10? >
AirPlay 2 vs AirPlay
Before jumping to solutions, we should first understand about AirPlay 2 in comparison with AirPlay 1.0
AirPlay 2 is only elevated from AirPlay 1.0 from the below aspect - Multi-device multi-audio streaming simultaneously controlled from one center - your iOS device. This means that you can control the multi-audio streaming playbacks on several different speakers respectively from one end. This even includes Apple TV connected speakers which are not AirPlay compatible.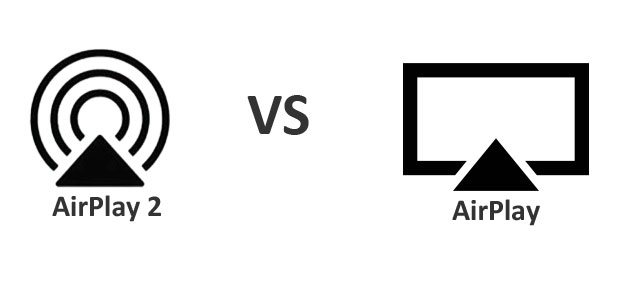 Note that Apple TV when running tvOS 11.4 will be compatible with AirPlay 2 protocol. iPhone 5S, iPad Air, and iPad mini 2 that can update to iOS 11.4 are privileged to AirPlay 2.0.
Sadly, Apple hasn't adopted a multi-screen mirroring feature for AirPlay 2 mirroring, or multi-video streaming feature in response to the multi-audio streaming utility. The actual AirPlay 2 mirroring is no different from the original AirPlay mirroring working mechanism. And as usual, we can only mirroring our screen in a one-on-one manner. The iOS screen mirroring function stays as it was without change in this 2.0 upgrade.
Therefore, if your iPhone X is upgraded to iOS 11.4 with AirPlay 2 supported yet your Apple TV is the old 2nd gen without tvOS 11.4 update, AirPlay 2 is impossible to run. And your AirPlay connection will only fall back to the first gen AirPlay protocol for streaming and AirPlay mirroring.
Troubleshoot AirPlay 2 Not Mirroring
1. AirPlay 2 mirroring not showing - Make sure that both your iPhone and AirPlay mirroring receiver are on, and connected the same WIFI, and that the router provides stable signal. Restart the router if necessary.
2. AirPlay 2 not mirroring - Make sure that all of your devices are compatible with AirPlay and updated to the latest software version.
3. AirPlay 2 Mirroring Restriction - Check your Apple TV, since you might have restricted who can AirPlay.
4. AirPlay 2 mirroring unstable - check if there is a nearby device that interrupted your network. Try turn it off.
5. AirPlay 2 won't mirror iPhone to PC/Mac - You need 5KPlayer, since iOS screen mirroring to Windows/macOS is not natively supported.