Latest news: On Apple "One More Thing" hardware event on November 10, 2020, the first Mac with Apple Silicon M1 chip was published. And the most exciting thing for vast majority of users is that they can finally run iOS apps on a Mac, especially the game apps.
That is heart-stirring. The Intel to ARM transition movement eliminates the problem of can't run iOS iPhone iPad apps on Mac, and it is a game changer that makes Apple system even more consolidating. But if you think you can rest assured to run any iOS apps on any type of Mac models, you are totally wrong. As a matter of fact, things are very disappointing. The iOS apps not working on Mac problem is still a big headache at least for now, or in recent months and even years. The reasons we will explain in detail below, plus possible workarounds to help you out if you are in dire need of running iPhone iPad apps on Mac.
Running iOS apps on Mac is a long-term wish
Such a demand is high even in ten years ago. Users looked for solutions in various forums and bloggers shared corresponding how-to guides. However, we can't natively run iPhone iPad apps on Mac without third-party help until the birth of Apple Silicon Macs. In the past, we made use of the simulators or emulators, the only way, to help run iOS apps on Mac computer. And FINALLY, Apple and only Apple makes that come true at the end of 2020.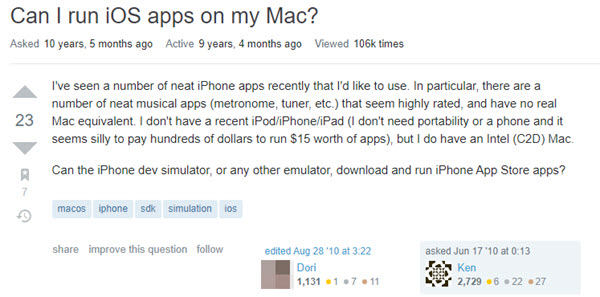 Apple's Silicon Macs are Macs you can run iOS apps on, but issues occurs as expected
Date back to Apple WWDC in June 2020, Apple had heralded the overall compatibility between iOS iPhone iPad apps and Macs, by showing a video demo about running iOS apps like Monument Valley, Fender Play and Calm on Mac. And late 2020, Apple announced this feature is accessible to all users with the release of Macs with M1 chips. Also, there are examples to show this great ability like HBO Max and Among Us app running on the M1 Macs. At the same time, more app developers plan to support the new Macs with their apps including Panic, Cinema 4D, Baldur's Gate 3, Hopscotch, mmhmm, and Shapr3D.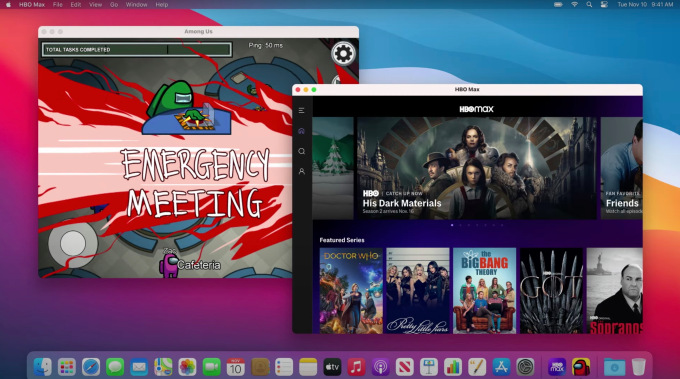 Image Credits: Apple
A new thing always excites people, however, a new thing always needs time to show its rightness and be acceptable by the majority. The transition from Intel to ARM is more like a gamble, at least for now, so iOS apps not working on Mac issue is inevitable. In theory, all the iOS apps can be downloaded and installed on M1 Mac, even though there is no such an app designed for Mac. However, according to 9to5mac, some major iOS app developers won't offer their apps on the Mac App Store to Apple Silicon Mac owners, including Google YouTube, Google Maps, Google Drive, Gmail, FaceBook, Instagram, WhatsApp, Messenger, Snapchat, Amazon Prime Video, and Disney+, and games like Candy Crush, Among Us, and Real Racing 3. Also, some developers may choose to temporarily remove their apps from the Mac App Store until their apps can work properly on the Silicon Macs. Last and most importantly, only M1 chip Mac will own the ability to run iOS apps.
In conclusion, you can't run iOS apps on Mac because:
1. Only Silicon Macs (with M1 chips) can run iPhone iPad apps. Put specifically, this years' Macs (including MacBook Air, the 13-inch MacBook Pro, and the Mac mini) and upcoming M1 models can have the capability. BTW, the Intel-based ones running the newest macOS Big Sur won't allow you to do that.
2. Switching all Mac models from x86 Macs to ARM-based Macs will take a very long time.
3. 9to5Mac found out that some major iOS app developers decided to not offer their apps on Mac App Store to Apple Silicon Mac owners, at least for now.