Watch Coachella Live Stream 2018 from Live Stream Channels
Written by Kaylee Wood | Last updated: April 26, 2020
Watch Coachella 2018 live streaming? You've made the right choice for this marquee music festival!
This year, since a lot of online sites and channels offer live streaming services, it might be a better choice to watch Coachella 2018 live stream at home comfortably, rather than baking under heated sun in the dystopian ride situation, squeezing in the crowd at the risk of iPhone/camera loss, waiting in endless bathroom lines and even spilling hundreds of dollars for just reaching at the Empire Polo Club.
And if you are a true music appreciator, you know the best live show sound quality either comes from an arena, stadium, amphitheater, or from your home super classic HIFI sound system, but never from Coachella sets. So join the Coachella live-stream 2018 indoor festival with us from tons of online Coachella live stream channels!
Tune in Coachella 2018 Live Stream Free with 5KPlayer
With a simple streaming URL input, 5KPlayer lets you instantly watch Coachella weekend 2 live stream and weekend 1 live stream smoothly. You can also choose performances of particular musicians, like Lady Gaga Coachella full show, Beyonce Coachella full show, The Weeknd and Eminem Coachella full show etc at will, or choose to stream from Yoku, Twitter, Facebook. Always rely on 5KPlayer - one of the best streaming media players, since its stable network streaming ability guarantees 100% UHD 4K streaming, HDR streaming without worrying about sudden connection failure or black screen.
How to Watch Coachella 2018 Live Stream UHD?
After installing 5KPlayer on your Mac/Windows PC
Step 1: Open your 5KPlayer and click "Live".
Step 2: Copy an online Coachella live streaming URL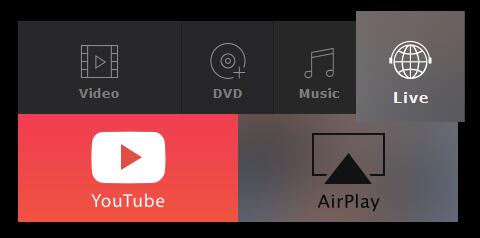 Start Free Streaming Coachella 2018 Live Show
Step 3: Paste Coachella live streaming URL into the URL box and click "Play" button next to the box.
The live streaming playback windows will popup right away to present live shows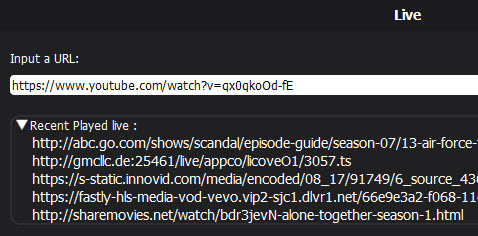 Choose A Channel to free streaming Coachella live 2018
Click to choose an existing live streaming channel below for Coachella audio stream 2018.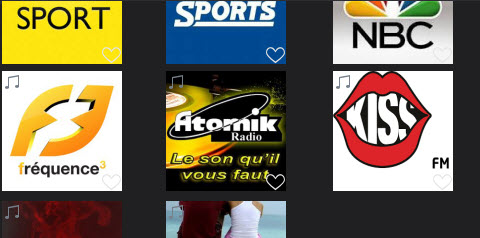 5KPlayer plays network streams, m3u8 streams and even RTSP live streams. But since live streaming shows are always a fleeting joy, and our memories won't last, why not get a digital copy to preserve those great moments with glittering details? 5KPlayer understands you and offers ability to free record Coachella live streams and download Coachella videos from online. You can complete your favorite star's, like The Weeknd's Coachella collection now!
Related Articles
Play RTSP Stream on Windows 10 & MacHow to play RTSP streams on Windows 10 and macOS? We list out top best free RTSP players to help you play RTSP streaming and view RTSP streams of IP cameras on Windows 10/macOS.
4K HDR Streaming on PC Windows 10Quickly get 4K HDR streaming services on your Windows 10 PC, TV by following our setup guide here.
Home | About | Contact Us | News | Privacy Policy | Agreement | Site Map
Copyright © 2023 Digiarty Software, Inc. All Rights Reserved.
5KPlayer & DearMob are brands of Digiarty Software, Inc. All other products or name brands are trademarks of their respective holders. All logos, trademarks and images relating to other companies that may be contained wherein are applied in the Internet that are not used for commercial use. Digiarty's software is not developed by or affiliated with such companies.