Top 5 Recommended RTSP Players for Windows 10 & macOS
Here we strongly recommend you 5 RTSP protocol compatible players: 5KPlayer, VLC media player,
These media player big names all have support for RTSP streaming and RTP streaming. Lightweight, cross-platforms, user-friendly and robust! And each of them features differently.
No 1. 5KPlayer - Free Media Player for IPTV M3U/M3U8, RTSP Playback
5KPlayer is designed as an 4K UHD player that not only plays multimedia formats like DVD, MP4, MKV, FLV, HEVC, H.264, etc but also does well in handling live streams like RTSP, M3U8/M3U IPTV and online radios. Just copy the live stream URL to 5KPlayer, it plays immediately and smoothly. Besides, the built-in AirPlay and DLNA function are also another good options to stream video music accross platforms. With ability to access to over 300+ online videos sites including YouTube, Twitter, SoundCloud and Twitch, 5KPlayer also gives you a convenient way to download online videos for free as many as possible.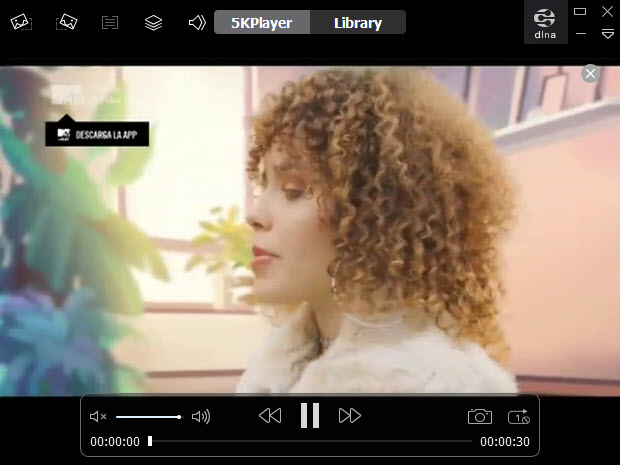 FYI, this RTSP player - 5KPlayer, plays RTSP/RTP streams from:
• All the IP cameras with given IP address.
• All the open RTSP streams.
No 2. VLC - Open-source Network Stream Player
VLC media player must be the leader in the streaming player world. In addition to a RTSP player, VLC is also capable of analyzing and playing HTTP, RTP, MMS and HLS streams. For offline media streaming, VLC is similar to 5KPlayer to provide a DLNA function for multi-screen sharing. Besides, VLC AirPlay function is also under active development to Apple users. Speaking of local media files, VLC media player is also an ideal choice since it has a lot of tweaks and settings for users to customize.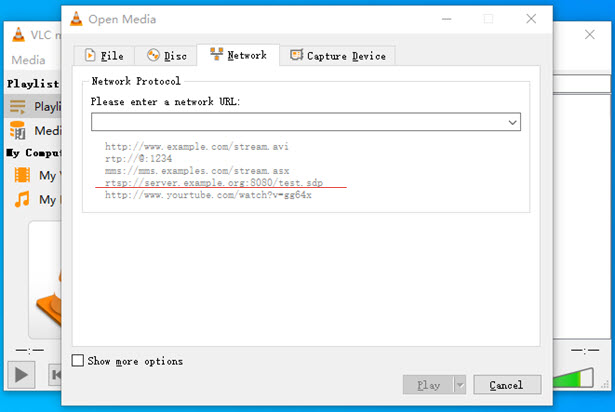 No 3. FFmpeg - An Open-source Project Can Access RTSP Stream
FFmpeg is not a media player, actually, it is a powerful, free and open-source project for handling video, audio, and other multimedia files and streams. Some of the core algorithms of VLC, YouTube, iTunes, etc. are based on the workflow of this program. It is fast to access RTSP, RTMP, HTTP, HLS, etc stream but it is very complex to set up and use.
No 4. Megacubo - A Free, Simple and Intuitive IPTV Player
Megacubo is a dedicated streaming player which can automatically capture the content from transmission link/URL. In addition to RTSP, it can also play M3U8, RTMP, and IPTV playlist lists. But this player is only capable with Windows and Linux system.
No 5. Kodi - An Open-source Media Player for Windows/Mac
Kodi is a free and open-source media player software application developed by the XBMC Foundation that can be used on Windows and macOS computer. The most important thing to make Kodi one of the best choices to play RTSP stream is that you can customize your own player (easier than VLC), not only including the skin of the player, but also the features. Besides, you can install different add-ons to make it as simple as a light-weight video player, or as powerful as a video toolbox. If you want to play RTSP streams with Kodi, go to install the RTMP Input add-on from its official site.