3 Ways to Get Showbox for iPhone
1. Download Showbox in iTunes - Not Available:
Showbox APP for iPhone is not available via iTunes or Apple Store. If this is the first time you try to find this APP, watch out with search results in that you may run into a page claiming Showbox APP availability but you download malware or fraud programs instead. If you already have the iOS version of Showbox, chances are that it's running great but stops suddenly. You can uninstall, and reinstall the latest version of ShowBox for iPhone at https://showboxa.com/download-moviebox-app-ios/.
Please read on for how to install Showbox on iPhone (no jailbreak or jailbroken iPhone).
However, Showbox continues to suffer " ShowBox not working/loading", or "video not available try another server" after update.
It's irritating if a movie shuts down halfway in poor network conditions. To avoid this, you can use a 4k video downloader - 5KPlayer to free download any ShowBox movies to computer or download videos to iPhone.
5KPlayer is a free and fast online video downloader for Windows(10) and Mac. Take up a video URL, and it downloads pretty much anything you throw at it. Check out a list of top 10 movie streaming sites that 5KPlayer supports, this full-fledged brings takes anything to your fingertip with only mouse clicks.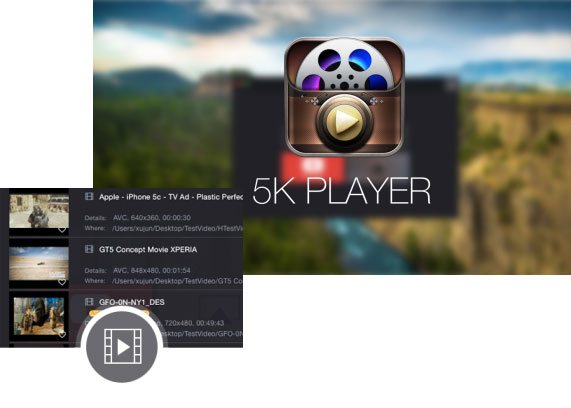 2. How to Install ShowBox for iPhone Jailbroken Or Before?
This method works if your iPhone is a jailbroken one. You may also take a look at how to jailbreak iOS for iPhone and iPad which also works for iPhone 11 iOS 13.
1. Open the Cydia app on your Springboard.
2. Search for Movie Box, the iOS version of ShowBox for iPhone.
3. Restart Springboard on iPhone.
3. How to Get ShowBox for iPhone No Jailbreak?
1. Open "Settings" on iPhone, Go to General > Date & Time. Then, turn off "Set Automatically" and set the date to Sept.1, 2014.
2. Open http://www.pgyer.com/moviebox on iPhone (or visit the website on computer)
3. Upload the downloaded Showbox for iPhone *.ipa, which will generate an installation link, copy the link to iPhone, and then you get the iOS version of Showbox for iPhone instantly.
4. When installation is finished, hit "Trust" on the developer.
5. Return to Settings, shift Date & Time settings back to normal.
Wait, after you install ShowBox for iPhone, there are quite a lot of unexpected troubles.
1. ShowBox Update Errors
After each ShowBox update its stability is questioned. Just like the frequent iOS 12 upgrade on iPhone, iOS 13 will go through several updates before it gets stable. You'll have to sit through the ShowBox update errors alongside iOS 13.
2. ShowBox Server Error
Showbox "Video Not Available Try Another Server" is a frequent server-side error when visitors on ShowBox for iPhone exceed its load. You may wait for the traffic to decrease, or just download ShowBox movies to computer free fast with 5KPlayer.