Posted by A.J. McCann - Contact Author

"WMP Encountered A Problem While Playing the File" [Solved]

If you are searching for an easy solution, click here: The solution most recommended by us [85%]
Your WMP/12 Got A Playing Problem? Follow This Guide to Troubleshoot the Issue
Every desktop OS has its own ecosystem. They provide a wealth of different utilities and self-developed apps to give the user more convenient and comfortable operation experience, among which media player is one of the most commonly used programs.
Windows Media Player, the default player software for Windows computers to play media files, was firstly included in the Microsoft's system since Windows 3.0 in 1991. After that, it has gone through multiple crucial updates and reached into the latest version 12. No matter what version the customers use, when watching diversified media sources with Windows Media Player, they may run into some playback issues for different causes.
Here in this troubleshooting post, we will get into one of the most common playback issues of it - " Windows Media Player Encountered A Problem While Playing the File", which is actually an error message when opening some files.

According to the user feedbacks in Microsoft Community and other forums, Windows Media Player may pop up this error tooltip in many situations, maybe failing to play AVI/FLV/certain DVD discs, not opening WMA/WAV audios, or not loading the media file that worked fine with WMP before all of a sudden. Sometimes, a red crosses will come along with the misbehaving too.
So why your Windows Media Player encounters such a problem when playing the file? Well, you can hit the "Web Help" button to navigate to a web page to get some error descriptions or causes the system detected, so that you can figure this "Windows Media Player Encountered A Problem While Playing the File" error out fast by carrying out related troubleshooting steps.
Possible Reason 1: The File Is Not Supported by Media Player or Some Required Codec Is Missing/Damaged.
Generally speaking, the most possible reason for "Windows Media Player Encountered A Problem While Playing the File" lies on the video format and codec. Here the we put our main focuses on general video with no encryption.
Most workable solutions to Windows Media Player encountered a problem while playing the file: The Key: Convert the media file to WMP format, or try Windows Media Player alternative software The Easiest Solution
Analysis: From the file types supported by Windows Media Player, we can see all the media formats that Windows Media Player (12) embraces: Windows Media formats (.asf, .wma, .wmv, .wm), AVI, MP4 Video/Audio (.m4a, .mp4, .m4v, .3g2, .3gp, .3gpp etc.), Moving Pictures Experts Group (.mpg, .mpeg, .mp2, .mp3, .m3u etc.), Windows Digital Video Recording (.dvr-ms), Windows audio file (.aac, .adt, .adts), QuickTime MOV, M2TS, WAV, FLAC, CD and so on.
When your video format is not involved in this list e.g. FLV, Apple Lossless or Blu-ray DVD, you can use third-party video/audio/DVD converter to transfer the file to one of the WMP accepted types, and then reload it again with the player. Also, if your video or audio format is OK but encoded with one codec that WMP lacks of, for instance codecs for FLAC, FLV, etc., you will need to download some codec pack (e.g. K-Lite Codec Pack) to tone the player up. Below is the quote from Microsoft support:
"Windows Media Player includes some of the most popular codecs, like MP3, Windows Media Audio, and Windows Media Video. However, there might be times when you want to play content that was compressed by using a codec that Windows or the Player doesn't include by default. In many cases, you can download the necessary codec from the web for free or for a fee. And, in some cases, the Player can automatically use the codecs installed by other digital media playback and creation programs on your computer."
So to work this Windows Media Player's playing trouble out, the easiest way is to turn to a more powerful player software. Here you are suggested to download and install 5KPlayer on your Windows computer.
5KPlayer - A Free but Pro-level Player Dedicated in Modern Media Playback
Play 4K/HDR 360°/HD/HEVC videos taken by mobiles, cams and drones effortlessly.
Play general MP3 audio, APE, FLAC, AAC, DVDs, VCDs, Audio CDs and more easily.
Download and play online movie/funny videos, music at one go with no quality loss.
A hardware-accelerated player which also supports AirPlay & DLNA wireless stream.

Download 5KPlayer on Windows

to play the file that has error in Windows Media Player

Download 5KPlayer on Mac

to play your media file on macOS smoothly
5KPlayer vs Windows Media Player - Why 5KPlayer Is A Better Choice
As mentioned above, Windows Media Player is just a basic and old player which lives in harmony with some Microsoft created formats and codecs. But currently, customers may use quite many video and audio formats & codecs, that are developed by other companies or organizations and are less compatible with Windows Media Player. Therefore, when Windows Media Player meets such files, it will get an error like "Windows Media Player Encountered A Problem While Playing the File", "Windows Media Player cannot find/access/play the file", "A codec is required to play this file" and similar.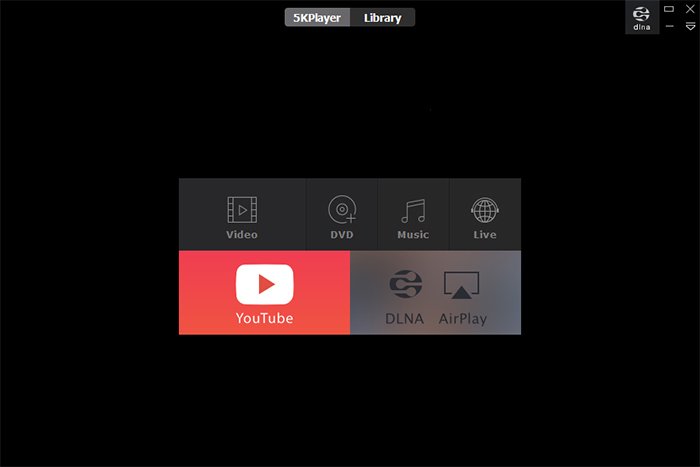 The WMP's limitation of supported file types makes it a better choice to install a more powerful player just like 5KPlayer. Here 5KPlayer, with hundreds of video and audio codecs built-in, is capable of playing any popular media files nowadays, covering 4K/5K/8K UHD HDR videos in MP4, MKV, MTS, HEVC/H264, VP8/VP9/VC1, 360° VR videos, RStereo, Dolbys, DTS multi-channel surround sound in MP3/AAC/AC3/FLAC etc. Some other useful functionalities, say DLNA/AirPlay, media file manager, rotating & flipping and adding subtitles, makes it even better to deliver the watchers a smooth and brilliant viewing experience.
>> Detail Comparison between Windows Media Player vs. 5KPlayer
Fixing Keywords: Restart or Reinstall Windows Media Player, Reboot the Computer
Firstly, on the premise that you are using the latest WMP v12 to obtain its full performance, you are suggested to restart the player software or computer to eliminate the possibility of the player or the computer's abnormal behavior.
If you only come across this error right after one particular WMP update or other software installation, you can roll back to the previous version of Windows Media Player, uninstall the unnecessary programs installed on the computer recently to regain the smooth playback. It sounds like a long stretch and really is, because if you have installed many new programs, you should check them one by one, especially those that may change the video/audio settings of computer.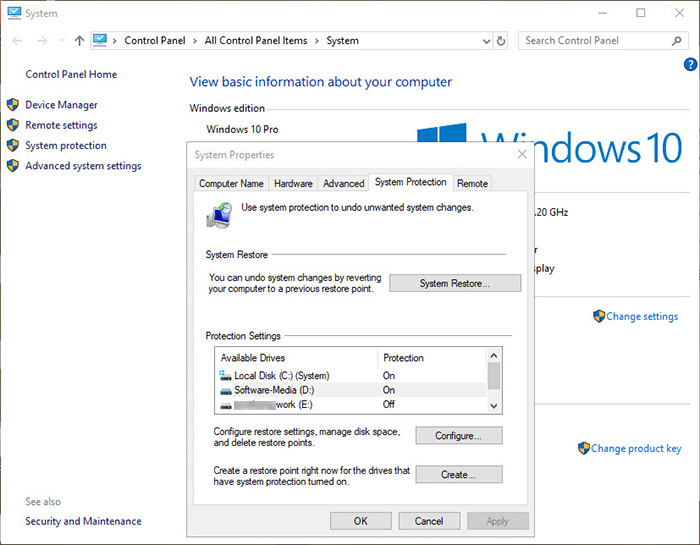 Speaking of the computer settings, we have to come up with two others possible resolutions to this problem: Update/Reinstall computer drivers, and do System Restore.
Go Back to the Easiest and Most Effective Solution

Fixing Keywords: Repair or Decrypt the File
Windows Media Player doesn't feature playing DRM-ed movie video, purchased iTunes music/podcast, or Blu-ray discs directly alone, because it doesn't have the power to crash the encryption techs used in these files. DVD is an exception if you have downloaded any DVD decoder for WMP beforehand.
For general media files with no copy protection, especially those downloaded media from web, you can check whether the affected media is damaged by playing it with other player program, VLC media player, KMPlayer, or 5KPlayer, just to name a few. If they can't play it properly too, the source media must be corrupted, and you need to repair it with some pro-level repairing tool.
Go Back to the Easiest and Most Effective Solution

Final Words:
Hopefully, you can play your media file successfully after trying those solutions to this "Windows Media Player Encountered A Problem While Playing the File" issue. Since there are several possible reasons, each of which has different workarounds, testing the source file with 5KPlayer is highly recommended by us, in case you've done so much for WMP, downloaded codec pack, uninstalled some new apps, or even restored the system, only to find that the file itself is a corrupted one and there's nothing wrong with Windows Media Player at all.