2020 Best Media Players for macOS Catalina/High Sierra Free Download
Posted by Amanda Hu | Last updated: October 12, 2019
As Apple macOS upgrades to Catalina, you may also like to catch up with those media players dedicatedly optimized for High Sierra. Some prefer a modern taste of interface, some are power users who would like to get more setting options, file reading competence or other specific utilities. Read below to see whether those top 4 media players for Catalina/High Sierra on list will impress you as much as they've impressed us.
Best 4K/8K Media Player Catalina/High Sierra Free Download
This video player for macOS Catalina/High Sierra topping the U.S. multimedia download chart on Softonic and ranking 3rd in the India/UK/Canada/Australia multimedia chart, is the most reliable Mac player for people with varied demands - streaming, 4K/8K playback, online video download, screen reording etc. Free downlaod it now!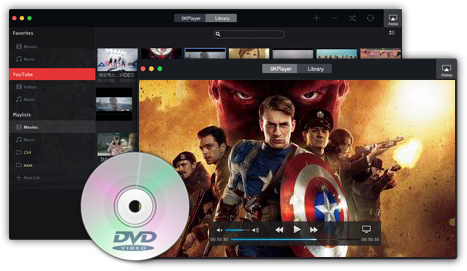 As stated above, there are many choices for users in varied needs and you do not have to stick with one media player on Catalina/High Sierra forever. Making some of those Mac video players your day-to-day alternations won't be a bad idea since when you embrace them, they you. For a quick recommendation, i pick 5KPlayer here for you and hopefully you can take a fresh bite of a new media player revolution.