What Is AV1?
"AV1 beats X264 and libvpx-vp9 in practical use case." -- By Yu Liu, facebook Engineering
The AV1 codec, which was released in 2018, is an open and royalty-free video coding format built by the Alliance for Open Media (AOMedia), of which Google, Apple, Amazon, Intel, Microsoft, and more tech giants are a part of, that has 30% improved compression efficiency over the VP9 or HEVC codec in the process of transmitting videos over the internet.
As mentioned above, AV1 is an open and free video coding format, for saving costs, video sites like Youtube are turning to use AV1 instead of the previous video codec. Therefore, it can be said that the AV1 codec will be popularized in the future.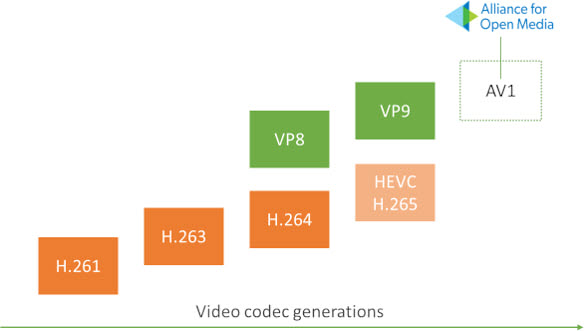 Two Methods to Help Play AV1 files on Windows 10
Since AV1 is still a new video codec and its encoding algorithms are complicated, to play AV1 files on Windows 10 computer successfully, you need to find some methods to help. Below we provide two methods, you can follow the specific steps to solve the problem.
Method 1: Download and install the AV1 Extension on Microsoft Store
Like HEVC, the AV1 codec doesn't get supported in Windows 10 natively. Therefore, you will not play any videos in AV1 both from streaming and download videos. If you intend to watch videos with built-in Movies & TV or browser app on Windows 10, there's a workaround. Open Microsoft Store and type "AV1" in the search field, you will get an AV1 Video Extension.
Less noted but equally significant, check the System Requirements before installing the add-on, or you will still get a warning message to play AV1 videos because your PC does not meet the minimum hardware or OS requirements.
Step 1: Click on the Windows icon on the button left corner, go to find and click on "Microsoft Store". If the "Microsoft Store" is missing from your Start interface, you can go to the webpage to go to the next steps.
Step 2: Click on the search box and type "AV1", then click the search tab.
Step 3: Find the "AV1 Video Extension (Beta)" and then click "Get" you can start installing it.
Once the installation is done, you are free to go and you can watch videos in AV1 on the web or Movie & TV. Wait, you don't know where to get AV1 videos? Navigate to Netflix where there are selected titles available in AV1 or move to YouTube and open the video you want to save, then right on the video and choose "Starts for nerds" you can find the video's codec.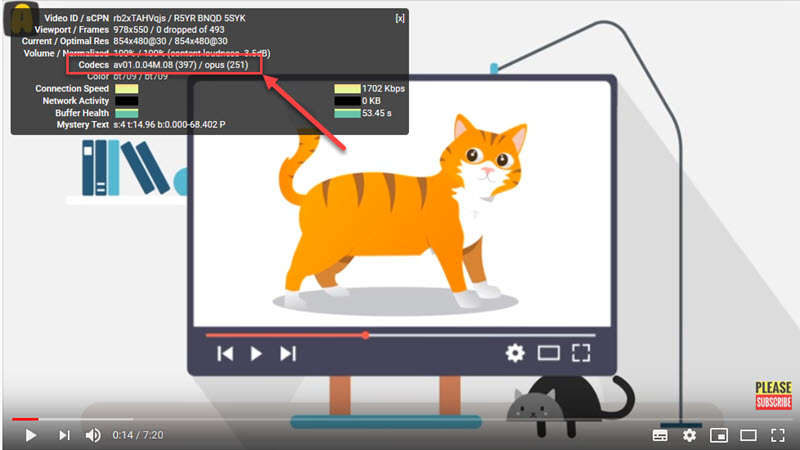 This method is totally free and safe, but if you happen to the situation that videos in AV1 won't be recognized and played at any apps and webs, take it easy. Cause the add-on is an early beta version of the AV1 decoder, there might be some bugs occasionally.
Method 2: Watch AV1 Videos with Multimedia Player
AV1 video coding leverages the open-source av1d decoder built by the VideoLAN, VLC, and FFmpeg communities. Therefore, it is definitely a natural thing that VLC media player supports playing videos in AV1.
How to play AV1 on Windows 10 with VLC?
Step 1: Download and install VLC media player
Note that you should download VLC media player with 3.0 version or higher. The merit of VLC is that it is not only free and open-source software, but a cross-platform application that can work with Windows OS, macOS, Linux, Android, iOS and others.
Step 2: Open video in AV1 using the VLC
To decode a video in AV1 without installing its codec pack, open the video with VLC. And you can watch videos in AV1 with ease.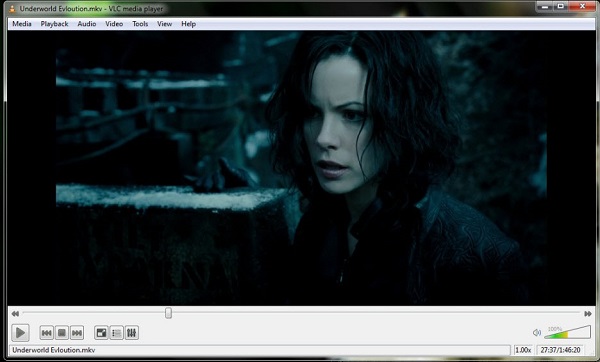 VLC can play AV1 files though, but too many complains about VLC not working while playing, especially when playing large video files. Try to update VLC to the latest version, and if it does not work, find another powerful and professional media player to handle the AV1 video may be the simplest solution. Here we recommend you 5KPlayer, which is the best player for all video formats on Windows 10.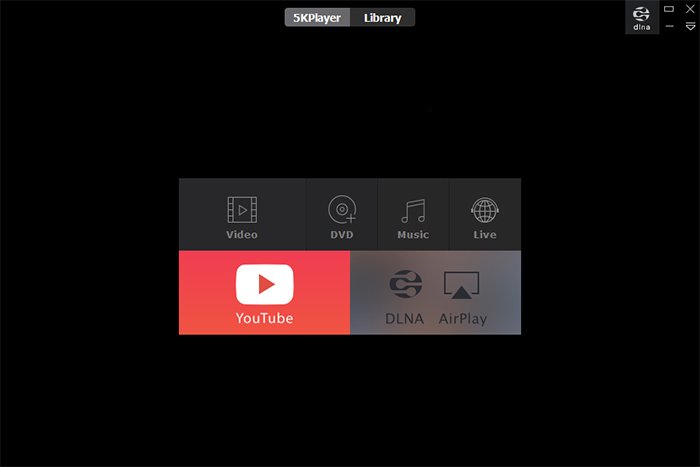 How to play AV1 on Windows 10 with 5KPlayer?
Step 1: Download and install 5KPlayer, then launch it on your Windows 10 PC
Also, you should notice to download the newest version of 5KPlayer, if you already download it before, just upgrade it. 5KPlayer is totally free and secure to use.
Step 2: Click "video" button on the user interface, then open the AV1 file you want to play.
Only one click you can easily enjoy watching your .av1 file on Windows 10 without installing any other extension or codec pack, download and try it now! Here is a specific operation video, you can follow the steps here to play any AV1 video:
Closing words:
Of course, there are other ways to download AV1 codec pack or compatible media player, but the above two are the safest and most effective methods now.  Once there are any better solution, we will update it here.