Best MKV Player Mac Download to Play MKV Files on Mac
Posted by Kaylee Wood | Last update: April 25, 2021 | 3 Min Read
Compared to MKV player for Windows, there are less macOS MKV players for users to choose from. Despite the fact, you can still have some wonderful choices which also featuring 360 degree video playback or coming with lightweight and advanced customization tweaks. But what on earth is the best MKV player for Mac? How to play MKV files without any trouble? Based on that the most suitable is the best, here lists 7 efficient and powerful Mac MKV players for you to select from according to your specific needs.
How to Choose a Great Free MKV Player for Mac?
With diverse MKV player Mac download options online, you need to know how to choose a proper one instead of being told to download. Here are some qualities for your reference:
Horse-powered playback engine with plenty of MKV codecs support.
Lightweight for multitask habit without consuming much computer's processor energy.
Highly customizable so that you can have some personal settings.
The interface matches your taste of a Mac device.
Best Free MKV Video Players for Mac List
By playback testing, the following players are all free MKV players for Mac that can play MKV files smoothly and wonderfully. They all support many other file formats including FLV, WMV, AVI, MP4, DivX, .rm, .rmvb, etc. Therefore, you may want to compare other functions and highlights offered by each one here.
No. 1 Best Free 4K UHD MKV Player for Mac – 5KPlayer
5KPlayer is a trustworthy free MKV player for Mac and can open and read other formats covering WebM, 3GP, FLV, WMV, AVI, MP4, DIVx, .rm, .rmvb and HD codecs like H.264/265, VP8/9. So basically almost all Ultra HD videos in MKV can be played by it without downloading any codec packs. Besides, this professional MKV file player provides a plan-B for your MKV playback on Mac: you can free convert a 5-min MKV into MP4 (H.264) through few clicks. You can also extract audio from music videos in MKV and convert MKV to AAC/MP3.
FYI, 5KPlayer presents three major functions: MKV Ultra-HD playback, online music video free download, and free media streaming via DLNA. It connects abundant free music/video resources with high quality auditory & visual experience in the matter of 5.1/7.1 surround sound support, high definition and big screen. With it, you can even watch 3D movies in MKV, enjoy 4K/8K videos in MKV on TV, and play Blu-ray videos and other region free DVDs.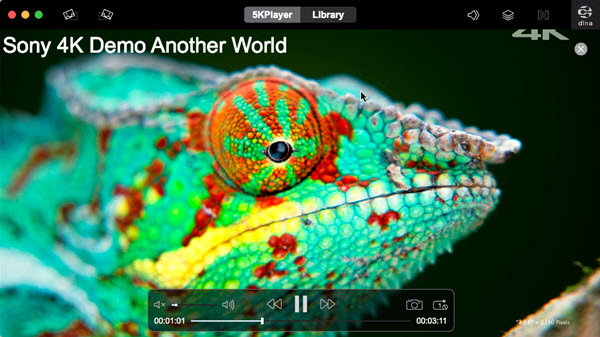 No. 2 Best Open Source MKV Video Player for Mac – VLC Media Player
VLC is a highly customizable open source free media player for playing MKV, MP4, AVI, DVDs, etc. As a famous media player, VLC media player has got the most complete MKV editing functions than others. It provides basic add-on utilities - inserting subtitles, looping MKV videos, MKV video deinterlacing as well as advanced ones like crop, overlay, water effect, Anaglyph 3D playback etc. Also, VLC can even read incomplete, unfinished, damaged videos, or an unknown format in its raw form. So, if you want to test the status of a MKV file on Mac- damaged or not- try VLC MKV player first.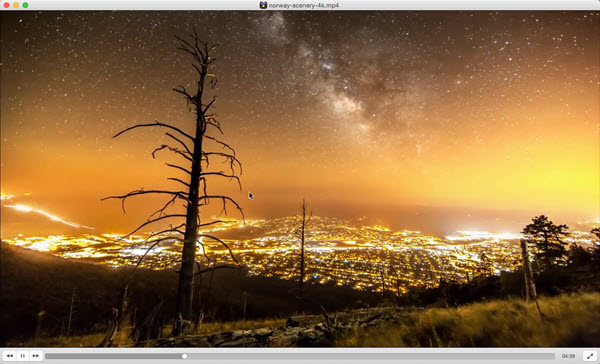 No.3 Best Universal Media Player for MKV Playback – Elmedia Player
Elmedia Player is an all-in-one MKV player Mac for downloading, playing, streaming and modifying video and audio files. It's compatible with Mac OS X 10.9 or later. It supports not only MKV format, but FLV, MP4, AVI, MOV, DAT, MP3, FLAC, M4V and many other formats. As a powerful streamer, it allows you to cast media files from your Mac to Chromecast, AirPlay and DLNA-enabled devices. You can also easily improve the video image and sound by adjusting such options as brightness, saturation, contrast, noise reduction, the 10-band audio equalizer with different presets, etc. There is a great possibility to download, manage and stream subtitles. Besides, Elmedia offers you multiple additional features like A-B loop, making a screenshot or the series of screenshots, and others.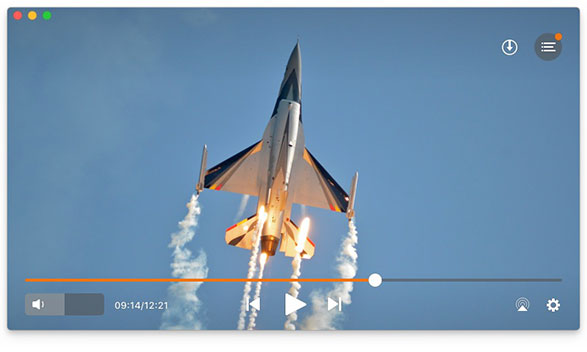 No.4 Most Beautiful Free MKV Video Player for Mac OS – MPlayerX
The most attractive feature about this macOS MKV player is its efficient and novel playback control on the MacBook touchpad. You can rotate/minimize/toggle full-screen, move frame, change volume, change frame size etc by tapping/pinching/swipe on the touchpad. Low and behold, you'll find MPlayerX works excellently with MKV and many other media files.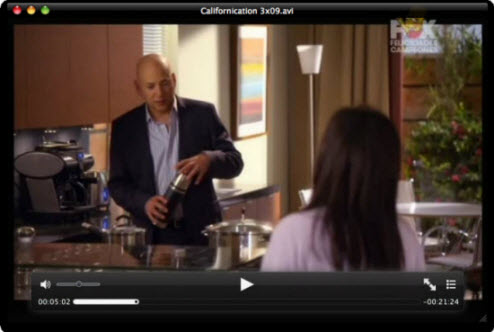 No.5 macOS Most Compatible MKV Video Player – QuickTime with Perian
Perian is an open source QuickTime component that allows QuickTime Player to play MKV files on Mac and other various formats not supported natively by QuickTime. But this may not be the best approach since Perian project has already shut down in 2012 and hasn't been updated for like 2 years and a half, thus it is now without full support for the latest versions of Mac OS. That's why QuickTime player cannot be the best MKV video player for Mac computer. But if you don't want to install any third-party software, this default choice is still a good choice.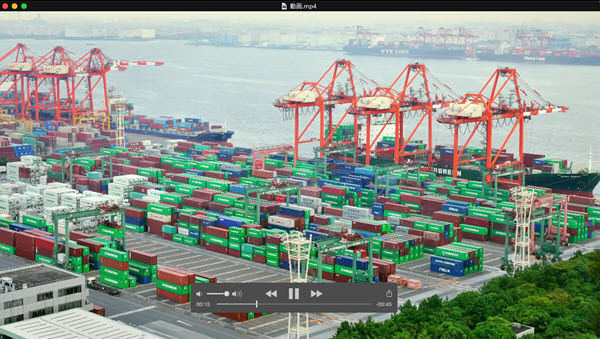 No.6 Easy-to-use Free MKV Player for Mac – DivX Player
DivX player also plays MKV files on Mac quite at hand. The only three problems are that: first, if you don't uncheck the boxes for downloading functions like converter/media server, you will get all the software pack downloaded on your Mac; second, you will have to pay for its upgrade; third, it seems that DivX is bunched with adware on the main UI. Free download this Mac MKV player and check them out if have the time.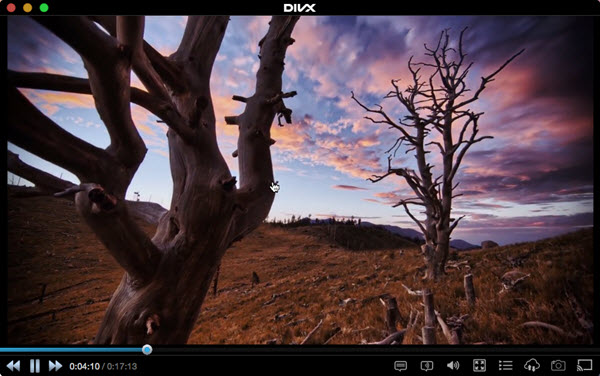 No.7 More Than Just a MKV Player for Mac – GOM Player
By viewing the recommendations online, it is not hard to find that GOM Player is a qualified MKV file player for various types of Mac computer. It outshines when it added support for 360-degree video playback, but it also gains lots of complaints because of its built in advertisements. Based on your own needs, choose it if you really need it.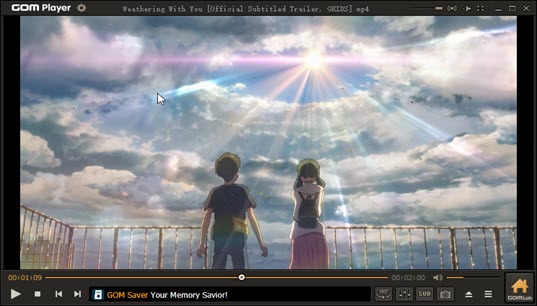 The above FREE MKV players for Mac are all worth a try. They all are full-featured and full-fledged, supporting all the other popular or rare formats - FLV, WMV, AVI, MP4, HEVC (H.264/265), VP8/9 etc., which will undoubtedly make your visual journey a smooth one without format limitations on Mac computers.
How to Open MKV Files on Mac?
To open MKV file on Mac, no matter on MacBook, MacBook Air, MacBook Pro, iMac, iMac Pro, Mac mini shipped with macOS Big Sur or Catalina or Mojave or High Sierra or Sierra or El Capitan, this first-rate free MKV Mac player - 5KPlayer can always smoothen your MKV video file journey away from hiccups or system incompatibilities.
a. Click the "Video" icon on the main interface, choose the MKV file you want to play and tap Open.
b. "Drag and Drop" the MKV file from local file folder to the main interface of 5KPlayer and then it will start playing automatically.
c. Right click on the MKV video and choose Open with 5KPlayer.
d. Set 5KPlayer as the default MKV video player for Mac, and double-click the file you want to play.