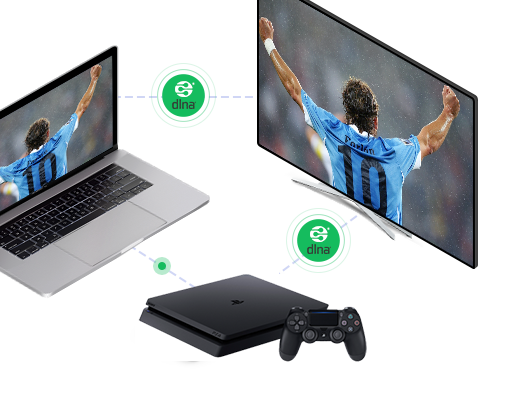 Let DLNA® Enhanced 5KPlayer Version 5.2 Set Stage for Summer Movies
Let the brand-new free 5KPlayer version 5.2 for Windows and version 4.9.2 for Mac set the stage for users to play the impressive 2018 summer movies in stunning high resolutions without choke. Users may now upgrade to 5KPlayer latest version for superior HD and 4K playback performance on both Windows and Mac, or stream movies from PC to smart TV with this DLNA®-compliant media player to share joviality with family.
This upgrade aims to uplift the overall software performance in the playback field. For users fond of higher-class entertainment of summer movies 2018, 5KPlayer's development team has managed to make not only DLNA® streaming available, but also continued to add speed control utility, easy-to-use subtitle settings, as well as other useful tricks to this free 4K video player.
In the midst of the summer movies season, users may free download 5KPlayer version 5.2 for Windows, and version 4.9.2 for Mac to find it living up to their expectations as befitting a free video player: 5KPlayer's tagline functions such as playing CPU-demanding HEVC H.265 videos with hardware acceleration utility, flexible subtitle settings, and its self-integrated utility to work as a DLNA® server, DLNA® player and DLNA® client are now carried out in a more intuitive manner with the user-interface revamped in this version.
"We spare no effort to bring new technologies like hardware acceleration to this product, in exactly the same manner we do to improve user-experience," said Houston Xu, product manager of 5KPlayer.
Both old and new users may download the latest version of 5KPlayer for free to take a crack at playing videos at 2.0x, 1.5x, or 0.8x speed and other nifty useful updates. The comprehensive media library is also refurbished to allow users to control music playback settings.
Freeware Availability
5KPlayer is totally free and clean. Now the version 5.2 for Windows, and version 4.9.2 for macOS are available for download at https://www.5kplayer.com/
About DearMob Inc.
DearMob is a vigorous software company with forefront developing outlook. DearMob is led by its innovative tagline products including the free 5KPlayer, DearMob iPhone Manager, etc. The brand is ready to enable more dynamic growth with compact and competitive products for macOS/Windows/iOS/Android users in 2018. For more information about DearMob, feel free to visit https://www.5kplayer.com.