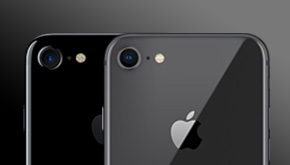 DearMob Free File Managers Version 1.1 Strike on Windows & macOS High Sierra
DearMob Free File Managers - iPhone Music Manager and iPhone Photo Manager hit their first upgrades to version 1.1 side by side, initiatively hewing out a file manage & transfer ecosystem without iTunes on Windows (10), while enhancing performance of Music Manger Mac on macOS High Sierra in particular.
Chengdu, Sichuan -- 06/22/2017 -- Today, DearMob new born freeware - iPhone Music Manager and iPhone Photo Manager usher in their first critical updates to Windows Version 1.1, unprecedentedly furnishing innate iOS drivers to shake off iTunes-association on Windows PC (Windows 10 included), bringing iPhone users the free will to toss iTunes on computers. As for iPhone Music Manager Mac version, the key focus of this 1.1 upgrade lies in boosting performance on and compatibility with macOS High Sierra and iOS 11.
Windows 1.1 Upgrades Free Computers from iTunes Slow Motion Disaster
"iTunes is like swimming in wet concrete, running as slow as a 100-year-old turtle on Windows." From tons of iTunes Windows users, this comment is no exaggeration! And frankly speaking, iTunes slows down Windows computers in two ways: 
a. iTunes for Windows takes years to give responses, load files and perform on its own; 
b. iTunes for Windows also installs processes that run in the background even when the software is not running, like Bonjour (mDNSResponder.exe) and Apple Software Update. It would auto-activate several permanent background processes, jamming CPU usage somehow. By applying iOS drivers, DearMob Music and Photo Managers for Windows are confident to free all Windows PCs from background processes auto-provoke to save system resources and improve overall performance during photo transfer and music transfer without iTunes.
Windows 1.1 Upgrades Cater to the Needs of iOS Jailbreakers
Inferred from Cydia data, as of 2016, about 3.75 million or 0.4% of all iPhones sold worldwide are jailbroken, and the iOS user base has leaped from about 421 million in 2013 to 1 billion by the end of July 2016. 
For this great amount of iOS jailbreakers, the problem is that they cannot back up the whole jailbroken iPhone data to iTunes, i.e. songs not purchased in iTunes. iTunes and iCloud backups won't save jailbreak music app and photo app data and will not back up unofficial apps or other jailbreak tweaks. Thus, if the jailbroken iOS device becomes corrupted, all data will get lost during the restoration process.
DearMob takes prompt action to enable both iPhone Photo Manager and iPhone Music Manager for Windows to recognize and manage jailbroken iPhone, iPad, iPod photo and music using built-in iOS drivers and ports, providing a better and more efficient way to backup all pictures and songs in JB devices. 
Music Manager for Mac 1.1 Upgrade Revamps iOS 11 & High macOS Compatibility
As iOS 11 Beta and High Sierra Beta versions roll out, DearMob Inc. keeps abreast of the new OS updates in advance and well prepared for iPhone 8 release to guarantee Music Manager's smooth run on the coming versions and devices. This 1.1 Mac version upgrade promises a perfect compatibility with the newest High Sierra Apple File System, new Apple Music principles and music metadata GEN to provide paralleling flawless, responsive, safe and secure iPhone Mac music transfer services. This upgrade also stays closely with the new music curator – Siri who can now make fresh music playlists, read album notes and artists. Any songs and albums transferred or created using Music Manager v1.1 will also be understandable to Siri through voice control. 
Freeware Availability
iPhone file managers - DearMob iPhone Music Manager version 1.1 for Windows and Mac, as well as DearMob iPhone Photo Manager version 1.1 for Windows are free to download at https://www.5kplayer.com/iphone-manager/
About DearMob Inc.
DearMob, Inc. is a vigorous software company which develops innovative video software. In pursuing the ultimate goal of providing users with omnipotent mobile tools, it never loosens the effort to research and develop practical applications compatible with the mainstream platforms like Windows, Mac, iOS and Android. In 2016, DearMob, Inc is ready to enable dynamic growth in the fast-growing mobile software market by delivering more convenience and entertaining helper to iOS and Android users. For more information about the company, please visit: https://www.5kplayer.com