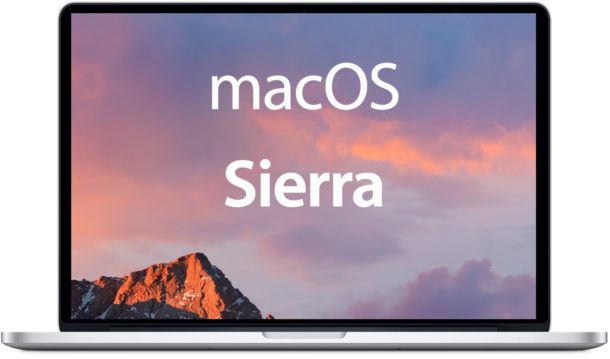 MacOS Sierra 10.12 Compatible: 5KPlayer Upgrades in Time for WWDC
DearMob's free 5KPlayer just went through compatibility test on the macOS Sierra 10.12 released in WWDC. Alongside full capacity to play 4K videos on Mac with its version 4.0, 5KPlayer also shows non-faulty movie downloading in the new macOS environment. Developers of DearMob, Inc. proves that with 5KPlayer installed, users can wirelessly stream movies from macOS 10.12 powered MacBook Air, MacBook Pro to Apple TV shipped with the latest tvOS 10, instantly providing another way round of binge-watching on TV.
Reaching macOS Sierra 10.12 compatibility right after WWDC release, 5KPlayer proves again its resilience for Mac OS upgrades. Subsequent to its instant response to the Mac OS X 10.11.4 released in Apple March Event, 5KPlayer confirms itself to be a downright reliable video player for Mac.
The free 5KPlayer has just went through its major upgrade to version 4.0, with its AirPlay performance from iOS 9 powered iPhone, iPad to Mac and Windows substantially uplifted, an important step closer to its vision as a Mac media player featuring continuity and convenience.
In the test of 5KPlayer's compatibility with the brand new macOS, playback performance proves more than positive: Not only smoothly working to play MP4 videos on Mac, and a slew of other popular media format including MOV and MKV, this freeware delivered professional output when it is used to play DVD and ISO files.
In addition, AirPlay videos from macOS Sierra 10.12 to tvOS 10 confirms tried and true. With the help of built-in AirPlay of 5KPlayer, users can now watch downloaded movies on an HDTV without choke by way of wireless streaming. This function, before Apple's efforts in buying more valuable content providers pay off, according to The Fortune, is an effective way round, and a supplement method to watch more Apple TV movies.
The emphasis on continuity between devices is never absent from Apple Events, which is exactly the macro goal DearMob is advancing towards: By striving to take a lead among all video players for Mac 2016, and also by integrating video music playback, online video download and AirPlay three in one, 5KPlayer tries to create seamless audiovisual experience across the platform.
Free 5KPlayer Availibility:
5KPlayer is totally free and clean. Now the Version 4.0 for Windows and Mac are available for download at https://www.5kplayer.com/
About DearMob Inc.
DearMob, Inc. is a promising mobile software developing company developing useful software for Windows, Mac, iOS and Android users. Its product lines currently involve in new-generation multimedia playing, music video streaming and downloading and multi-screen video playback, and will extend to mobile apps, mobile antivirus and file backup solutions. For more information about the company, please visit: https://www.5kplayer.com
MEDIA ONLY Contacts
DearMob Inc.
Emily Wong, +86-28-85134884
media@5kplayer.com
http://www.5kplayer.com