Method 1. Screen Cast iPhone to MacBook with Cable
In this part, QuickTime does help iPhone to MacBook screen mirroring. Through this way, it is very convenient to directly send what's on your iPhone to your MacBook computer, as all the prerequisites have been satisfied. Get your iPhone, iPhone charging cable and MacBook ready, and here we go.
Step 1. Connect your iPhone to your MacBook with the lightning cable.
• Select 'Yes' if your iPhone asks to trust your computer.
• Wait until iTunes opens to make sure the phone has completed its connection.
Step 2. Open QuickTime on your MacBook. (QuickTime has been installed by default on every MacBook, MacBook Air, MacBook Pro, that's why you are suggested to use this way.)
Step 3. On QuickTime: Go to File > New Movie Recording. By default, QuickTime will use your Mac camera.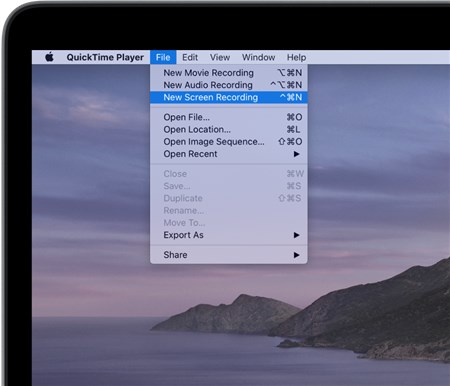 Step 4. Click the dropdown icon next to the record button of the record bar of QuickTime and choose your iPhone as camera.
• Make sure your iPhone is unlocked, otherwise you will see a black screen in QuickTime Player after your iPhone is selected.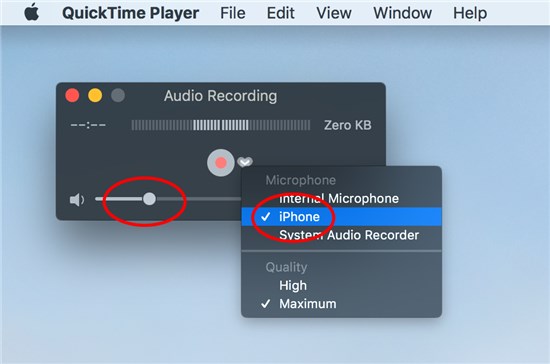 Step 5. Now, your iPhone screen is mirrored on Mac. You can do any operations on your iPhone and your Mac screen will display them accurately.
This way is typically great for games streaming from iPhone to MacBook (Pro/Air), as there is almost no lag between iPhone and Mac screen. Besides, you can directly click on the red recording button to record iPhone screen once your iPhone is shown in QuickTime.
However, mirror iPhone to Mac QuickTime not working problem is a big headache.
Sometimes, QuickTime "the operation could not be completed" error message pops up, and sometimes no error message occurs but QuickTime remains black. Whatever, it makes the screen sharing experience not that happy.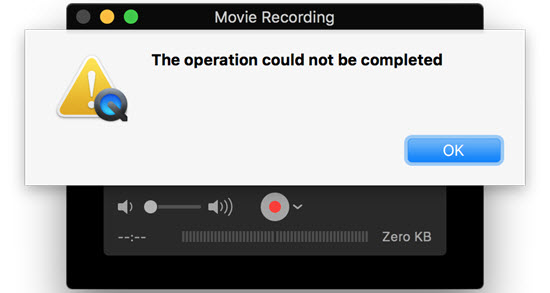 There are some suggested solutions that may offer some help, like:
1. Try a different cable or USB port to connect your iPhone.
2. Restart both iPhone and MacBook, and try again.
3. Open iTunes to check if your iPhone shows up here as expected, and also, if you can access the iPhone and sync it here.
4. On iPhone, go to Settings > General > Reset All Settings.
Someone had tried all the mentioned methods, but no success. As a consequence, he or she needs to wait for a better solution to help successfully screen mirror iPhone to MacBook (Pro/Air) via QuickTime. If that's not your choice, you can try method 2.