How to Stream iOS Game with OBS to Twitch?
Written by Kaylee Wood | Last update: April 28, 2020
Anyone who wants to broadcast iOS games on Twitch.tv using OBS streaming would find it quite annoying that OBS requires the game to be playing on the desktop in the first place. This is not at all a problem for macOS users, since they can directly mirror iPhone/iPad iOS screen to a Mac. But it can be quite another story for Windows user. How can we add iOS to OBS streaming source on PC Windows to stream Fortnite on Twitch PC? 5KPlayer freeware holds the answer.
5KPlayer - Adds iOS to OBS Streaming Source Wirelessly
By adopting AirPlay mirroring tech on PC Windows 10/8/7, 5KPlayer easily adds the screens of iOS to OBS streaming source in a wirelessly manner. Obtaining OBS iPhone source or OBS iPad source can be totally handy. 5KPlayer lets you stream Fortnite on pc very easily.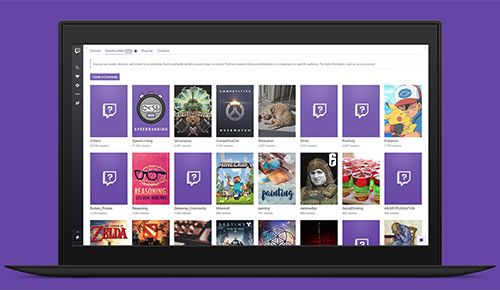 How to Stream Fortnite iOS Game with OBS to Twitch/FB/Twitter?
5KPlayer Solves the Decisive Step of mirroring iPhone iOS screen to PC for OBS Streaming. All you need to do is to trigger 5KPlayer's AirPlay mirroring feature to project iPad/iPhone screen onto Windows.
Step 1: Download 5KPlayer and launch it, connect your iOS 12 devices and computer the same WIFI network.
5KPlayer installed PC will be discoverable by Bonjour protocol.
Step 2: Go to Control Center of your iPhone/iPad, and tap Screen Mirroring, choose your computer as the target display.
Ta-dah, your iPad screen is now shown on your Windows computer, ready to be captured by OBS.
Step 3: Open OBS, under Source, and click on "Add", choose Windows Capture to capture 5KPlayer window precisely.
Notice: 5KPlayer also provides screen recording utility locally. Simply click the recording button and your iOS screen will be recorded with audio.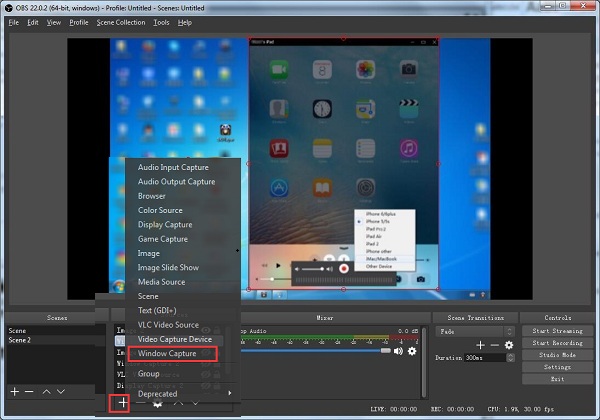 How to Stream iOS Games Fortnite to Twitch.tv with OBS on PC
You will need to get the Stream Key before broadcasting to Twitch.tv
Step 1: To get the "Stream Key" from Twitch or facebook live, you can visit your registered Twitch dashboard page and click on the "Stream Key" tab. Click the "Show Key" button to obtain it.
Step 2: Back to OBS, Settings > Stream > Choose the service > Enter Stream Key > Click apply.
Step 3: Click the "Start Streaming" or "Start Recording" button under Controls to either stream iOS game to Twitch.tv or just record your gaming locally.
5KPlayer can also directly record your Fortnite game without OBS on PC Windows/Mac wirelessly. Get this free iPhone screen recording and streaming tool to work with OBS now!
Home | About | Contact Us | News | Privacy Policy | Agreement | Site Map
Copyright © 2023 Digiarty Software, Inc. All Rights Reserved.
5KPlayer & DearMob are brands of Digiarty Software, Inc. Any third party product names and trademarks used in this website are property of their respective owners. All the related logos and images, including but not limited to Apple's AirPlay®, Apple TV®, iPhone®, iPod®, iPad®, iTunes® and Mac® are registered trademarks of their own. Digiarty is not owned by or affiliated with Apple Inc. and any of those companies.