Best graduations songs 2021 sit hundreds of thousands of students in graduation season each year. Apart from the big and famouse Graduation (Friends Forever) by Vitamin C MP3, there are different types of songs for graduation: from beaty graduation party songs that will tremble your body like Better Than One by The Score, and some sad but beautiful graduation songs 2021 mp3 to wet you up like Far Away from Home by Groove Coverage ... Now check out the top 20 best graduation songs 2021 list and see how to get them all with an universal YouTube downloader.
Top 20 Best Graduation Songs MP3 Download Free 2021
01. Graduation (Friends Forever) - Vitamin C
This graduation song by Vitamin C has been a lasting popular among high shcool girls in particular for over 15 years. As is described in the lyrics,
"And so we talked all night about the rest of our lives
Where we're gonna be when we turn 25
I keep thinking times will never change
Keep on thinking things will always be the same"
There you can see fear and expectation for the future, cherish for friendship and the reluctance to say goodbye, everything fitting into Vitamin C's graduation song. Released in 2000, Friends Forever is rather upbeat, and you can download it in MP3 from Soundcloud.
02. Wonderful Tonight - Eric Clapton
First presented by Eric Clapton in 1977, this light love clip is not a college graduation song MP3 in common sense, yet fitting just as well. Here also recommended is Babyface's version of Wonderful Tonight - shyness of young and pure love, enjoyment of the moment upon graduation, when presented by Babyface's evocative voice, can easily affect any campus lovers who stand in the juncture of aparting. Listen to this song for graduation once and you just can't help playing it over and again..
03. Good Riddance [Time of Your Life] - Green Day
Every graduation is a story about separating and so does this song - When the artist Green Day first presented the acoustic single in 1997, his girlfriend just moved away, leaving their relationship a long-distance one, which really frustrated the artist. But he encourages himself not to question, but to keep moving on. That's the reason why this college graduation song is picked as NO. 3 - by conveying positive powers to encourage every graudates to surge into the future in a brave mindset.
04. We Are Young - Fun Ft. Janelle Monáe
"Tonight, We Are Young", not only one of the best graduation songs for men especially, it's 2012's most listened-to song on Facebook after releasing in 2011, and took home the 2013 Grammy's Award for Song of The Year and Best New Artist for the music band. By calling it the best graduation song for men, We Are Young stands out among the rest with its youthful exuberance - Just like how we feel in graduation seasons - "It's not easy to be young, but it can be a lot of fun".
05. The End of The World - Skeeter Davis
06. I Will Remember You - Sarah McLachian
07. A Moment Like This - Leona Lewis
08. Am I Wrong - Nico & Vinz
09. YOUTH - Troye Sivan
10. Better Than One - The Score
11. Everybody's Free - Baz Luhrmann
12. The Climb - Miley Cyrus
13. I'll Show You - Justin Bieber
14. History - One Direction
15. Here With You - Asher Book
16. A Sky Full of Stars - Coldplay
17. Far Away From Home - Groove Coverage
18. Good Goodbye - ONE OK ROCK
19. See You Again - Wiz Khalifa ft. Charlie Put
20. Goodbye - Spice Girls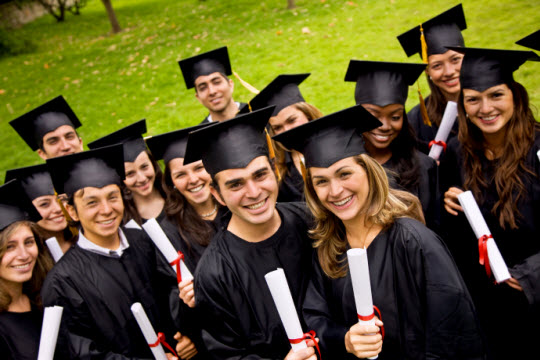 21. Try Everything - Shakira
22. Rise - Katy Perry
23. I'll be There for You - The Rembrandts
24. Never Say Good Bye - Bon Jovi
25. Wild World - Mr. Big
26. Team (Iggy Azalea)