Main Contents:
VLC Update on Windows Guide >>
VLC Update on Mac Guide >>
VLC Update on Android, iPhone, iPad & Linux Guide >>
How to Solve VLC Update Error?
How to Update VLC Media Player on Windows?
Method 1. Update VLC Player with the Update Windows VideoL AN Pushes to You
Often the case, when you open VLC media player, you will get an automated notification that will remind you of the latest VLC update information. If you want to update your VLC, simply click on the "Yes" button.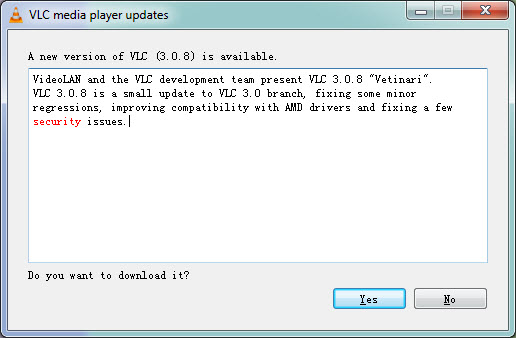 Then, the VLC media player itself will quickly download the VLC latest version for you in seconds.

After downloading the setup, click on "Install" button, then you will start the installation process immediately.

Once you click on the "Install" button, just like installing common software, you can follow the steps VLC offers to you and complete the VLC media player update setup.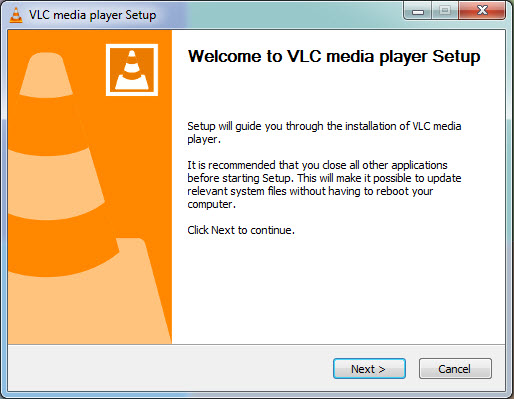 VLC will by default run itself after successful installation. You can check it if you have installed the latest version of VLC successfully or not by clicking on Help > About.
Method 2. Choose Check for Updates in Software to Update VLC
If you didn't see any VLC update popup window, you can simply go to Help > Check for Updates. If there is new VLC update information, the update popup window will appear. Then, just follow the steps Method 1 provides to start downloading and installing the newest VLC media player to your computer.
Method 3. Download VLC Newest Version from the Official Website
Go to https://www.videolan.org/vlc/index.html, download VLC media player Windows version. After downloading, double-click on the setup and then install the new VLC on your computer.