Top 6 Home-Based Digital Media Players You Shouldn't Miss
Posted by Kaylee Wood | Last update: April 28, 2020
Staying at home, coca in hand, with the digital media player streaming your favorite TV shows on the TV display would be a great way to waste an afternoon. Does your TV set blend traditional programs with Internet content? Are you a cord-cutter or prefer a mixed ownership of both Netflix's on-demand and the cable TV services? Digital media players can easily bring the convenience of watching streaming content with a flexible schedule, if you're considering choosing a network digital player that can connect to TV, take a look at the options below:
Top 6 Digital Media Players Review
No.1 Apple TV 4th Generation
Device Price: $150
Operating System: tvOS
Built-in Applications: Access the entire Apple TV APP Store
Remote Control: Yes with intelligent assistant Siri
Video Streaming Quality: Up to 1080p
Reviews: Apple's creative solution in integrating a digital media player based on its APP Store kingdom - virtually this provides a smooth transition for users who've been familiar with the iOS ecosystem for quite a period of time. With the intelligent assistant Siri, this digital media player allows to you voice and order like "play Captain America" and responds to it.
Aside from commonplace streaming platforms like Netflix, HBO GO and HBO Now, users with this digital player also obtain access to flexible sports live streaming, such as using the NBA and MLB APP to watching NBA playoffs on Apple TV. Apple TV's gaming profiles is less noteworthy, but it still has ample muscle for console games.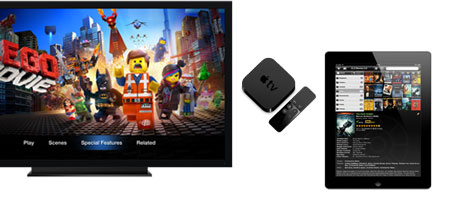 No.2 NVIDIA SHIELD Digital Media Player
Device Price:$199.99
Built-in Applications: Access the entire Google Play Store
Remote Control: Yes with extras control optional ($59.99)
Video Streaming Quality: Up to 4K HDR
Reviews: This digital media player is probably the first and best for 4K HDR content - hence extremely suitable for customers picky about the scope of colors when watching videos from YouTube, Hulu, Netflix, and on top of all, games - NVIDIA is the best in category for PC-quality game streaming like GeForce NOW thanks of the NVIDIA GameStream technology: Games purchased (downloaded) from Google Play Store enjoy very smooth translation to this digital media player when connected to TV, providing game-console-like experience if you're to purchase this player for a family with game players and videophile.
Tips: The NVIDIA SHILED pack come with the digital player, remote, controller(if you choose the extra pack), power adapter and a charging cable, you'll need to prepare another HDMI cable to connect it to TV display.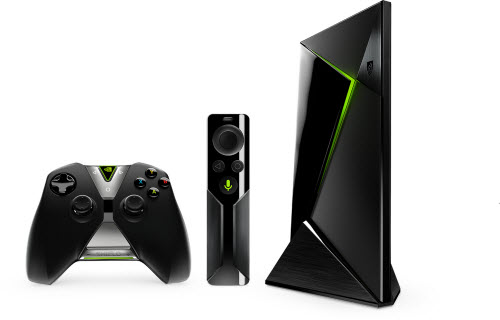 No.3 Chromecast Ultra
Device Price:$69.99
Operating System: Android
Built-in Applications: Access Entire Google Play Store, no Amazon Instant Video support
Remote Control: NO
Video Streaming Quality: Up to 4K HDR content
Reviews: Another fast runner in 4K HDR video streaming is Google's top-of-the-line digital media player - Chromecast Ultra: Developed from its 2015 forerunner, this little gadget proves more streaming effective dished in the just-as-before lightweight built. Chromecastis invisible - when magnetically plugs in to the backend of your TV, it virtually works with all popular video streaming APP like YouTube, Vevo, ESPN , etc, with Amazon Instant Video an exception.
Though saving you a few more than the rest of digital media players recommended in this page, Chromecast Ultra is the only one without a real remote.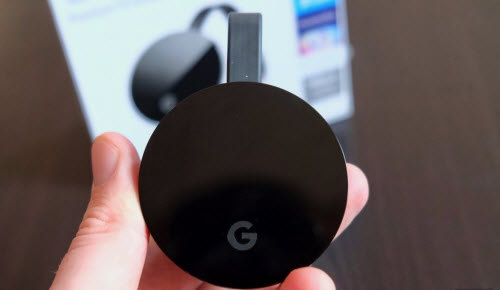 No.6 SkyStream One Streaming Media Player
Device Price:$149.99
Operating System: Android
Built-in Applications: Access the entire Google Play Store, Amazon Underground
Remote Control: Yes
Video Streaming Quality: Up to 4K UHD
Review:This brand-new gadget that only hit the shelf on February 2021 seems an inspiring and integrated solution for cord-cutters! The all-in support for Google Player Store and Amazon Underground excites us - honestly the largest profile among all digital media players available out there in the market, which means you can not only download Netflix, Hulu, HBO and Amazon Video for standard free online streaming, but also match up the extender with your existing cable service like WatchESPN, HBO GO, etc associated with the paid cable account. Developed by the XBMV/KODI team, SkyStream One is indeed a nice option for entertainment.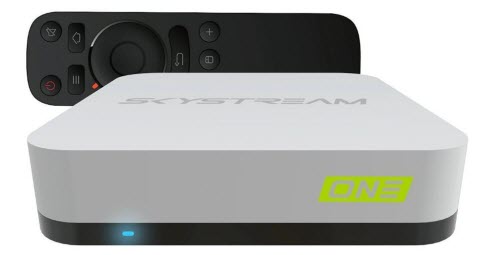 Related Articles
3 Amazing USB Media Player Free DownloadTop 3 incredible USB media player for TV free download list here! Get the best USB player free to play any file in USB!
Best TV Media Player Review Make your TV smarter with TV media player from the likes of Apple, Roku, WD TV Media Player, Google Cast, Chromecast, etc to enjoy rich media files on TV freely.
Top 3 Free HD Media Player for PC MacHere gives you a list of the top 3 free full HD media players to free download, click in and get best HD media player you want.
Home | About | Contact Us | News | Privacy Policy | Agreement | Site Map
Copyright © 2023 Digiarty Software, Inc. All Rights Reserved.
5KPlayer & DearMob are brands of Digiarty Software, Inc. All other products or name brands are trademarks of their respective holders. All logos, trademarks and images relating to other companies that may be contained wherein are applied in the Internet that are not used for commercial use. Digiarty's software is not developed by or affiliated with such companies.