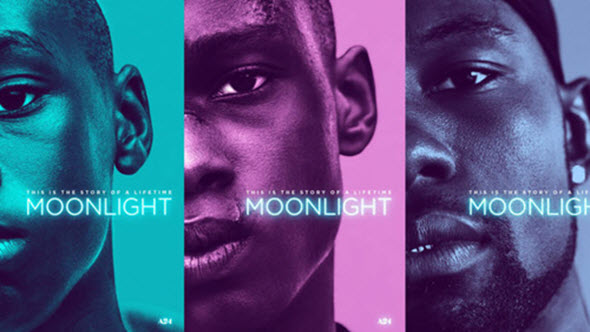 5KPlayer Polishes DVD Playback Performance for Oscars 2017 Pictures
DearMob's 5KPlayer touches up its DVD playback performance in the latest version 4.2 for Windows and Mac, gaining muscle to tweak the award-winning motion pictures from Oscars 2017 to perfection. Boasting flawless support for DVDs, ISO images, VOB videos and more on Windows 10 and macOS Sierra on the house, 5KPlayer stands ready to dominate users' computer screen with first-rate DVD rendering effect.
For superlative performance in playing the 89th Academy Awards acknowledged movies, 5KPlayer's DVD and video playback kernel has embraced a major uplift in January. Based on the well-established module to swimmingly play DVDs, video_TS, ISO images or DVD folders, etc, this
When asked to compare the $14.99 Windows DVD Player APP, with an average user rating at 2.2 of 5.0 stars in Windows 10 APP Store, with this free multi-talented DVD player receiving a 7.0 out of 10.0 on softonic.com, Houston Xu, product manager of DearMob voiced his point of view,
"The free 5KPlayer is meant and upgraded to be a media hub that takes over all audiovisual tasks for every single computer, and that all our work into the DVD playback part is going to pay off, unquestionably."
Upgraded together is its rendition to play MOV, MP4 and MKV format videos. With a few minor full-screen glitches obliterated in its version 4.2, anyone can use it to watch the nominated best pictures of the 89th Academy Awards like "La La Land", "Arrival", and "Hell or High Water" DVDs or high quality video copies in 720p or 1080p.
As of the native wireless streaming option called AirPlay, DearMob's developers have also proved it seamlessly compatible for iOS 10.2.1, thus streaming the Oscars 2017 movies from iPhone and iPad to computer, beam the HD motion pictures from computer or Mac to Apple TV, or even AirPlay DVD, astute and agile.
Wrapping up all brand-new media tricks into its latest version 4.2 for Windows 10 and Mac, DearMob again proves its naval-gazing spirit in making its product a sublime in multi-media sector. With affinity and affection, cinephiles can now watch DVDs or HD video copies of the tier-one motion pictures from the Oscars 2017 with 5KPlayer working deftly, or test out its newfangled playback and AirPlay function.
About DearMob Inc.
DearMob, Inc, a vigorous software company with a forward-looking vision, keeps pushing itself in developing new products and revamping 5KPlayer's capability. With a foothold in mobile solutions, media playback, online video download, and AirPlay in 2016, DearMob is ready to enable more dynamic growth with compact and competitive products to Mac/Windows/iOS/Android users in the year 2017. For more information about DearMob, feel free to visit https://www.5kplayer.com/.