Free Download Top 70 Lossless Halloween Party Songs 2018 >>
Top 10 Best Wedding Songs Download for Wedding Ceremony
You have probably listened to most of the best Wedding songs already, but you just can't make the list without google it. Here, we concluded the top 10 best wedding songs list and hope it does ring a bell to remind you what's your favorite wedding song.
★ No. 1 Wedding Song: Rest Of My Life – Bruno Mars
Bruno Mars is truly a king of wedding song, mainly because his voice I guess, so deep and so sexy. I don't know about you, but once he opens his lips and starts singing, my heart melts. "Rest of My Life" is a wedding song soundtrack recorded in the film Jane the Virgin. It is similar to Bruno Mars other songs like Just the Way You Are, Marry You, Nothing on You and many more, all can be played on your wedding ceremony or take as proposal songs.
Best Line: As I stand here before my woman/I cant fight back the tears in my eyes/Oh, how could I be so lucky/I must have done something right/And I promise to love her/for the rest of my life
Free Download Bruno Mars Songs: Uptown Funk >>
★ No 02 Wedding Song: Think Out Loud – Ed Sheeran
Best line: And darling I will be loving you 'til we're 70/And baby my heart could still fall as hard at 23/And I'm thinking 'bout how people fall in love in mysterious ways/Maybe just the touch of a hand/Oh me I fall in love with you every single day/And I just wanna tell you I am
★ No. 03 Wedding Song: All Of Me – John Legend
★ No. 04 Wedding Song: A Thousand Years – Christina Perris
★ No. 05 Wedding Song: I Won't Give Up – Jason Mraz
★ No. 06 Wedding Song: You Are Beautiful – James Blunt
★ No. 07 Wedding Song: Marry Me – Train
★ No. 08 Wedding Song: Come Away With Me – Noral Jones
★ No. 09 Wedding Song: Beautiful In White – Westlife
★ No. 10 Wedding Song: Wonderful Tonight – Eric Clapton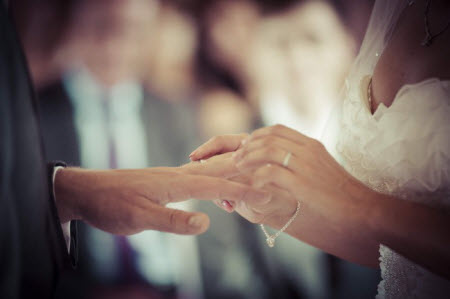 How to Free Download Top Wedding Songs 2016 2018?
You can simple download the top 10 wedding songs via URL with 5KPlayer for free. 5KPlayer is the best wedding songs downloader that has an amicable interface and powerful function which enables you to not only download the best wedding songs, wedding music in MP3, MP4 for free, but also play the best wedding songs list directly on your computer in loop order. This best wedding songs downloader also supports to download wedding songs at one shot, and then you can just save the ones that you want or suit perfectly for your wedding.