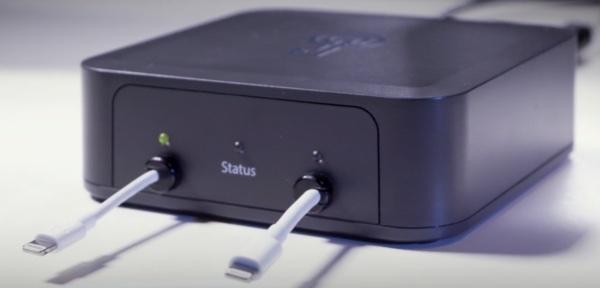 Scared of The New iPhone X Crack Tool GrayKey to Fully Crack iPhone iOS 11.2.5?
The iPhone X with ios 11 is believed that no one will ever question its security. After all, Apple is such a closed system. But now, the newest iPhone X could be easily cracked by third-party company, and this iPhone crack tool called GrayKey only uses two digital cable and it is portable and handy!
For better and securely managing your iPhone data, please visit: https://www.5kplayer/iphone-manager/
The United States Law Enforcement agency has asked Apple before to deliberately leave the back door of the iPhone, so that law enforcement agency could be easier to facilitate the investigation of criminals, but was rejected by Cook! Then some third-party iPhone cracking companies took over the job of cracking iPhone to get mobile data.
There are now GrayKey cracking related pictures posted online, which the tool was said to specifically used for iPhone cracking by law enforcement. According to the picture, a cracking technology box connected to the concentrator, there are two lighting line are placed left and right, as long as the iPhone device plugged in the line, and let's wait for a few hours for the automatic cracking process to finish(need 2 minutes to install a proper software), the iPhone cracking time may also last for a few days depends on the complexity of digi pass-codes.
According to iPhone cracking pictures they posted online, iPhone X with iOS 11.2.5 is so easily to be cracked. It is not a problem to get iPhone data out of your personal iPhone if it goes to the wrong hand.
Worried about your iPhone Get cracked and all your data went out? Here are some solutions.
1. Take very good care of your iPhone, don't let it get lost.
2. Update constanly to the latest iOS version, as Apple alway take good control of the bug fix.
3. Set your iPhone to erase all data after 10 failed passcode attempts: Setting > Touch ID & Passcode > Enter your passcode > Scroll to the buttom and enable Erase data. Note: This is not a setting you should turn on easily ecause if anyone or yourself fails to open your phone after those 10 attempts, everything on the phone disappears and you'll have to start from scratch. However, as a security measure, it's a great way to protect your iPhone data get kidnapped when it's getting cracking.
4. Try DearMob iPhone Manager to backup and secure your iPhone data with passcodes on your computer to preventing the data loss cuzed by iPhone crack. Remember, just don't leave all your important and sesitive content on your iPhone, once you lose it, you don't get it back.