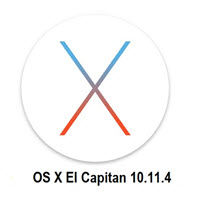 DearMob's 5KPlayer Proves Compatible with OS X 10.11.4 Release on Apple March Event
DearMob's 5KPlayer proves compatible with OS X 10.11.4 released in Apple March Event Let Us Loop You In. Users can upgrade to the latest Mac OS X to find this video player for Mac working seamlessly immediately after the Apple March Event.
Subsequent to Apple March 21st Event Let Us Loop You In, DearMob, Inc., developer of the resilient Mac media player - 5KPlayer, proves the software seamlessly compatible with the lately-released OS X 10.11.4 Mac OS X after its own review on Apple March Event. With 5KPlayer for Mac Version 3.6 released in February holding Apple tvOS 9.2 AirPlay compatibility in line, the upgrade further relaxed support for Mac media format, optimizing MP4, MKV, MOV and DVD playback effect in real terms.
Nothing takes a lead in the rank of Mac media players despite dozens of video players announcing OS X support since release, attributing mainly to the incompleteness in usage.
However, 5KPlayer, the flagship multimedia player for iMac, Macbook Air and Macbook Pro, is an ultimate media solution for Apple buffs in terms of both media format support range, HD image processing speed, and screen-share Mac usage on the latest Mac OS X 10.11.4 released in Apple March Let Us Loop You In Event.
The range of media format support got an overhaul in the latest version of 5KPlayer for Mac updated before Apple March Event. Though MOV, MP4 and M4V have been accepted as kins to Mac environment, videos in H.264, H.265 and MKV have gone virus through Internet thanks to their lightweight file sizes. In this regard, 5KPlayer users in Mac platform can not only play video files in H.264, H.265, MKV and other non-Mac media format totally unimpeded, they can rely on the dual-functionality to play DVD on Mac of this free software, which incorporates the usage of Apple DVD Player and QuickTime Media Player two in one.
AirPlay from Mac to Apple TV is another tagline function of 5KPlayer released way before the Apple March 21st Event. This usage bridges easy access to Apple TV through Mac, unfolding DVD movies, 4K movies or even 3D movies not yet available on Apple TV Store from Mac.
Alongside the above-mentioned support for Mac as of format support and AirPlay, DearMob also issued its special giveaway of video converter software for Mac at https://www.5kplayer.com/software/video-converter-giveaway-mac.htm. This giveaway commencing on March 15th dishes out in-class video converter for Mac until March 25th, so that users can upgrade their Mac to the latest OS X 10.11.4 immediately after Apple March Event to find the software working seamlessly in converting any files into readable format on iMac, Macbook Air, and Macbook Pro.
As a quick-eyed and sharp-handed video player for Mac, 5KPlayer never lags behind Apple upgrades even in the smallest manner. By integrating functions of video and DVD playback and AirPlay from Mac to Apple TV three in one, 5KPlayer strives to serve more Mac users as an in-class media player after the Apple March Event.
Pricing and Availability:
5KPlayer is totally free and clean. Now the Version 3.6 for Windows and Mac are available for download at https://www.5kplayer.com/
About DearMob Inc.
DearMob, Inc. is a promising mobile software developing company developing useful software for Windows, Mac, iOS and Android users. Its product lines currently involve in new-generation multimedia playing, music video streaming and downloading and multi-screen video playback, and will extend to mobile apps, mobile antivirus and file backup solutions. For more information about the company, please visit: https://www.5kplayer.com
MEDIA ONLY Contacts
DearMob Inc.
Emily Wong, +86-28-85134884
media@5kplayer.com
http://www.5kplayer.com