How to Solve Plex Arcade not Working Problem?
Posted by Kaylee Wood | Last update: April 10, 2021 | 3 Min Read
New issues occur when a new thing comes. When you turn to Plex Arcade to play retro games, you'd better know some solutions in advance to avoid Plex Arcade not working headache. Speaking of playing games, you probably think it needs quite high configurations of your equipment. Though Plex Arcade games don't need very high configurations like any other current modern online games, there are still basic requirements needed for successful gaming. So, we will tell you the possible solutions here to offer some help when your Plex Arcade is not working for you.
Note: As Plex official support doesn't give any suggestions to specific problems, these workarounds are mainly collected from forums which may won't work for you. Besides, you should know that Plex Acade game is a new thing and there will be diverse issues in the upcoming days, so you should be patient for official solutions.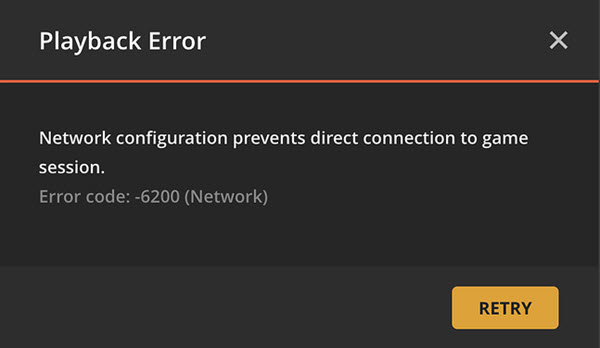 Plex Arcade not Working Problems Roundup
What mentioned above are the main problems that users are facing currently. To be in detail, the errors include "Unknown error" message, transcode error message, not seeing the controller buttons, crashes frequently, very clunky, slow to respond, no audio or video, "The game transcoder exited unexpectedly. Error code: 8005 (Game Server)" error message, etc.
Based on the problems, we will list them one by one and offer corresponding solutions with our best effort. But before that, you should have some basic checks.
Basic Check to Requirements to Play Plex Arcade
Plex Media Server version 1.21.2 or newer (running on Windows or macOS). Servers running on Linux, NAS devices or Nvidia Shield are not currently supported.
An account from Plex partner Parsec linked to your Plex account.
An active Plex Arcade subscription for the Plex account (Extra $2.99/month if you are a Plex Pass holder, $4.99/month if you don't have Plex Pass).
Plex Arcade currently don't support "headless" servers or Windows users using a third-party tool to run Plex Media Server "as a service".
Plex Arcade is not available for Managed Users.
Regular Plex users who are members of Plex Home or a shared user will need their own Parsec account and their own Plex Arcade subscription.
Apps that support Plex Arcade currently include: Amazon Fire TV, Android (version 6.0 or higher), Android TV (version 6.0 or higher), Apple TV, iOS (iOS 13 or higher), macOS (Keyboard control only; no gamepad support), Plex Web App (Chrome- and Chromium-based browsers only), Windows (Keyboard control only; no gamepad support)
Only games from these platforms can be played as of now: Arcade, Atari (2600, 5200, 7800), Nintendo (NES, Super NES, N64, Game Boy, Game Boy Color, Game Boy Advance), Sega (Genesis, Game Gear, Master System, 32X)
If you think you have satisfied the above requirements but still have Plex Arcade errors, you can go on reading for more possible solutions.
1. Plex Arcade Games Won't Play or Blank Black Screen
Q: Just installed Plex Arcade and I'm trying to play games on an android tablet. When I select any game, I get the screen below. None of the buttons seem to function but they light up when I touch them. The screen below is the only screen I get, it just does nothing. Help?
Possible solutions:
1. Update your Plex server to the newest.
2. Try to open up Task Manager on PC, find "Plex Game Transcode" in the list and then close it.
3. If you can hear audio but can't see video, you can just replace your video card as the video card is not supported.
4. Some people said that they failed on Windows 7, because it is impossible to host a Parsec gaming session to connect to on Windows 7, macOS or Ubuntu. Put simply, your PC need to be running Windows 8.1, 10, Server 2012, Server 2016 or Server 2019 to host. Besides, your computer should have one of the following graphic cards: https://support.parsec.app/hc/en-us/articles/360001106411-How-Do-I-Know-If-My-Graphics-Card-Supports-Hosting-A-Game-With-Parsec
5. Just like any other media streaming, you need strong network to allow for Plex Arcade gaming.
6. If you are using Apple TV or iOS clients, you can't game remotely as of now. Because these platforms currently only support playing games on the same local network as the Plex Media Server.
7. In theory, game files compressed to a zip file can be recognized. If Plex Arcade games won't be played, you can try to uncompress the game.
2. Plex Arcade Setup Issue
Q: So i tried setting up arcade (which took ages to register for btw as the page wasn't responding).
Possible solutions:
1. You'd better not have 2 Plex servers on 2 different machines with the same account.
2. Try to restart PMS, refresh Plex Web, and quit and restart iOS/Android.
3. Plex Arcade not Working after Latest PMS Update
Actually, you can't use a third-party tool to run PMS "as a service". As the GPU is not typically made to apps running as a service, you can't use Plex Arcade totally. Besides, your server is unable to render and capture the game data for you to stream and play.
Hope the solutions are helpful. Obviously, this is not the full list. When time goes by, we will add new solutions to this list to help you better.