How to Download YouTube to AVI with YouTube AVI Downloader?
"How can I download YouTube videos in AVI format with a free YouTube AVI downloader?"
A lot of users find it is extremely difficult to download AVI videos from YouTube directly. When they searched "How to download YouTube AVI videos?" online, most of the answers are suggesting them to download YouTube videos in MP4/WebM/3GP format first and then convert to AVI afterwards. The very reason why they can't download YouTube AVI straightly is that the YouTube AVI downloader they use is not really effective. Don't give a pull, cuz the most effective YouTube AVI downloader – 5KPlayer is here to help you free download YouTube AVI without bragging.
Top YouTube AVI Downloader Free Download AVI from YouTube
Best multi-functional YouTube AVI downloader – 5KPlayer enables you to free download YouTube AVI videos and other HD/UHD video formats like MP4, MKV, FLV, etc. with the best audio video synchronization for AVI video playing on the latest Mac, PC or mobile devices.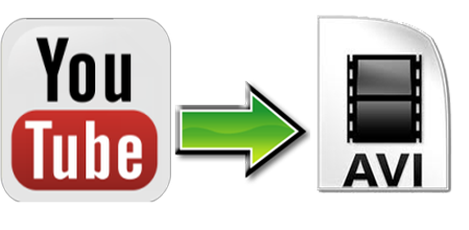 Why Download YouTube to AVI?
AVI is one of the commonly used video and audio container to store all audio codec and various video codecs such as XviD, DivX, etc. People like to download YouTube AVI videos or convert other video format into AVI to be streamed to Xbox 360, Windows Media Center and more entertaining services. People choose to downloading YouTube movies, videos, TV shows in AVI is to get the highest video quality, easy and speedy encoding, comparatively smaller size, and high compatibility with more devices or streaming services.
How to Download YouTube AVI Videos?
As mentioned before, if you are looking for a truly efficient YouTube AVI downloader, you can absolutely count on 5KPlayer due to its salient feature of YouTube AVI downloading. Unlike other YouTube downloader which can only download MP4 video from YouTube, 5KPlayer is the most versatile YouTube AVI downloader which supports to download YouTube videos in MKV, MP4, AVI, FLV etc, and download audio in MP3 and AAC. Meaning, downloading AVI videos from YouTube directly via one single click is not a problem for this remarkable YouTube AVI downloader, you just need to choose AVI as the target video format you are going to store on your computer or other devices.
That's it. Just as easy as ABC for 5KPlayer to download YouTube AVI videos, it is even easier for this YouTube AVI downloader to play AVI files. Just double click the AVI video you downloaded from YouTube and then this best free all-in-one YouTube AVI video player and downloader will help you to deliver the most outstanding AVI video playback for free. Plus, if you want to convert AVI files to MP3, this brilliant YouTube AVI downloader is also willing to help you with that for free.
Important Notes:
AVI is indeed in the list of YouTube supported formats, but for some reasons, you cannot download AVI videos directly from YouTube sometimes. If you are not able to download YouTube videos in AVI with 5KPlayer for some tech reasons. Don't worry, you can always download YouTube videos in MP4 HD or FLV, MOV, WebM first with this top-notch YouTube AVI video downloader, and then convert your high quality MP4/FLV/MOV/WebM YouTube video to AVI format with the most efficient video converter (also viable when you are not able to upload AVI videos to YouTube.)