Top 5 Free Video Downloader Software Review of 2016 2017 for Mac/Win 10/8/7
If your video downloader software in use is not satisfying enough in terms of downloading speed, video quality, RAM occupation, or you've been downloading videos from illegal BitTorrent sites for quite a period of time, this Top 5 free video downloader software for Mac/Win 10/8/7 review would be a most comprehensive article offering state-of-the-art video downloader free you can choose from.
Which is the Best Free Video Downloader Software for Windows 10/Mac?
Most video downloader software have sound performance in videos movies downloading, but only some of them feature advanced usability and extensive video format support. 5KPlayer is an one-stop video downloader free for Win 10/8/7 and Mac which downloads .mkv, .mp4, .mov, .avchd and more videos from any site superfast. Put your Torrent resource aside, you'll no longer be in need of them.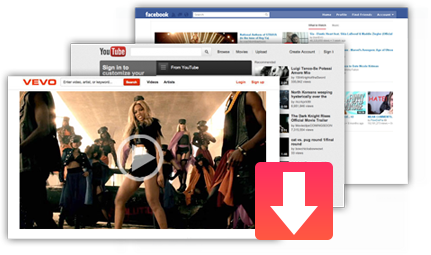 Which is the Best Video Downloader Software of 2016-2017?
How to choose the best video downloader software 2016-2017? Ascending from basic features of the top 5 video downloader software 2016-2017, we'll select which free video downloader can download videos from the most video download websites with the best quality, so take a look at the review below.
Part 1: Review of the Top 5 Video Downloader Software on Basic and Advanced Function
1. 5KPlayer Video Downloader Software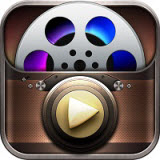 5KPlayer is a self-integrated free video downloader software featuring brilliant video URLs recognition to download and flexible video resolution choice of 720p, 1080p, 4k/5k or even 8K, and file format choice including .mp4, .mkv, .avchd and more.
Downloading video speed of this best free video downloader software is technically boosted to be 200% of the average figure, firmly supported by its video downloading kernel accelerated for 300+ online video sites including YouTube, Vimeo and Dailymotion.
Unlike quite a number of old name free video downloaders who have to watch out for grabbing too much traffic from YouTube, this user-oriented video downloader freeware is dedicated to renewing video movies downloading database, enabling more video sites to come in.
Fastest Response to 2015 Big Event: Win 10 Upgrade and 8K Video Support
Eyes on the content, 5KPlayer makes the fastest response to be the first mature 8K player for Win 10, and has made corresponding upgrade to play and download videos on Windows 7/8/10 platform, let alone the OS 10.11 released on WWDC, paving its way all towards the best free video downloader freeware of 2015.
2. RealTimes (RealPlayer) Downloader Software
The RealTimes (RealPlayer) downloader software is an associate feature of RealTimes player to download web videos you are watching. Despite its handy tricks to automatically detecting the webpage video, RealTime Downloader only supports Firefox, Chrome and Internet Explorer to save videos movies. Are you going to give up your Opera or other browser which remembers all the puzzling usernames and keywords? Oh better not.
One thing to note that this video downloader software offers a passive way of online video downloading: you can only employ it when the hanging video download button appears, which just often doesn't. So compared to the URL entry field of 5KPlayer downloader software that's always at service, you'd better find an active RealPlayer downloader alternative that will work whenever you need it.
3. Keepvid Downloader Freeware
A quite widely used tool to save videos from YouTube and many other online video sites. Keepvid video downloader free does achieve popularity, not only through its video downloading capabilities in real terms, but also through interaction with ad companies to earn traffic, thus ending users in endless advertisment or malware admist video downloading, even during the installation process before you could discover what you are downloading is actually plugins or toolbars.
A nifty video downloader software as it is, please do consider is Keepvid safe before you download the intallation pack.
4. Freemake Video Downloader Software
Frequent response to YouTube video downloading algorithm to keep its video downloading function working, I mean, really frequent. Like almost once or twice in a month Freemake video downloader software pops up windows asking you to upgrade to adapt to the latest YouTube database, which upgrades constantly to throttle tools like Freemake to download too much of its video. So downloading with Freemake video downloader free is like robbing Peter to pay Paul, which is painstaking and never ends. Check 5 incredible Freemake video downloader alternatives.
5. Jdownloader Freeware
Perhaps the most comprehensive free video downloader software among the top 5, supporting up to 1000 online video sites to get resource from. But too many built-in video downloading protocols slow download the general speed of this video downloader for Win 10/8/7.
Think of it that do you often use some byway video downloading websites for movies, which might be true if you are a enthusiast of a really small circle. If not, a lightweight video downloader freeware software like 5KPlayer might accelerate your overall video downloading speed to a great extent.
Part I : Basic Function Benchmark of Video Downloader Software Free
A small quiz of your video downloader software in use could help test your own video music downloader capabilities including whether it can:
01. Analyze URL of video to download?
02. Have video file-format converter?
03. Have built-in video player?
04. Select download video format and resolution?
05. Stream videos to other device?
06. Integrate downloaded video to video list?

Chances are that your video downloader for Mac/Windows 7/8/10 can't do them all, but no worries, browse the video downloader review for solution.
Summary
Video downloader software from NO.1 to NO.4 in review all have good performance in video downloading speed, whereas we drop Keepvid movie downloader out for safety issues and Freemake out for endless request for you to upgrade. Hence leaving the most handy RealTime (RealPlayer downloader) and 5KPlayer for you to choose from: The former with a naughty download button that keeps playing hide-and-seek with you, and the latter video downloader free with an URL entry field which you may call to at any time.