How to Fix Pokemon Go Not Working| Pokemon Go Errors
Niantic and Nintendo launched Pokemon Go only a few weeks ago and it is obvious to say that Pokemon Go now has take the world by storm, drive people crazy and get an international fan base. However, there is also an increasing number of complaints of Pokemon Go problems/Pokemon Go not working like Pokemon Go down, can't connect Pokemon Go server, GPS signal not found, Pokémon trainer won't move, etc. So,how to solve Pokemon Go problems or fix Pokemon Go errors? We offer solutions to a run-down of Pokemon Go problems that you might want to solve.
Best Free Pokémon Go (Gen 2) Video Downloader – 5KPlayer
There are already kinds of solution videos about how to fix Pokemon Go problems on YouTube that will help you solve Pokémon Go errors in a direct and effective way. 5KPlayer can free download these solution videos of Pokemon Go problems and play it smoothly. If you want to get some Pokemon Go videos on creature introductions and how to play Pokemon Go, you can also use 5KPlayer to download them.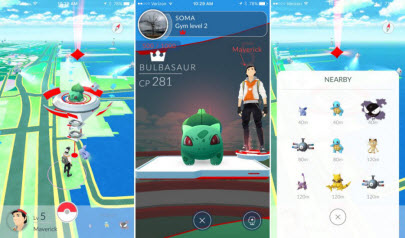 Download Pokemon Go Download and Install Guide ->>
About Pokemon Go: Pokemon Go, developed by Niantic for iOS and Android devices, is a free-to-play location-based augmented reality mobile game. By using the position information, you can capture, battle and train virtual creatures named Pokémon, who will appear on device screens as though in the real world.
Pokemon Go (Gen 2) Known Problems & Solutions
Solve Pokemon Go Server Issues – "Cannot Connect the Server"
"pokemogo servers are so gliched plz fix my app doesn't even work!!"
"pokemongo didn't go as planned yesterday due to server issues but today i'm going to try to make up for lost time!!"
"morning y'all, let's hope the servers will not crash today"
One of the most common Pokemon Go problems would be Pokemon Go server going down which will cause Pokemon Go not playing or Pokemon Go showing a spinning pokeball. The main reason of this Pokemon Go problem is the popularity of Pokemon Go. The Pokémon Go servers will struggle and fail when a huge number of players connect all over the world or your Internet connectivity is weak. How to fix Pokemon Go server errors?
Solution 1. When the Pokemon Go server is struggling or can't move to the communication environment, what you should do is to wait for the server maintenance. When it is stable, you can start your Pokemon Go.
Solution 2. If you fails to connect Pokemon Go server not due to the Internet connectivity, you can shut down your Pokemon GO and restart it. Or you can uninstall it, then install it again and restart it.
Solve Pokemon Go GPS Problems – "GPS Signal Not Found"
GPS is a must-have that will tell the Pokemon Go app where you are. It tracks your movement for hatching eggs and keeping you in the right place on the map. Pokemon Go sometimes shows the "GPS signal not found" message before it makes the connection. However, if you always see the message, you should check that the location settings on your phone are turned on. Or if that happens when your location is on, you can switch it off manually and then turn on it. Location is also drawn from your data connection, so you need to be connected to a network.
For Andriod Users: Swipe down from the top of your phone twice to access the quick settings menu. You can see an icon with 'Location' underneath it and make sure it's highlighted. If it's greyed out and has line through it, it means the location settings are turned off. To turn it on , you can open up the Settings app, tap on 'Location' and make sure the toggle is set to 'On' and the mode is 'High accuracy'.
For iOS User: Open up Settings, tap on 'Privacy' then 'Location Services' and make sure that toggle is switched to green.
To improve your device's location, please review the following settings:
• Pokémon GO has location permissions enabled
• Internet connectivity is enabled (3G, 4G, Wi-Fi)
• Device location/GPS is enabled
• Location/GPS set to high-accuracy mode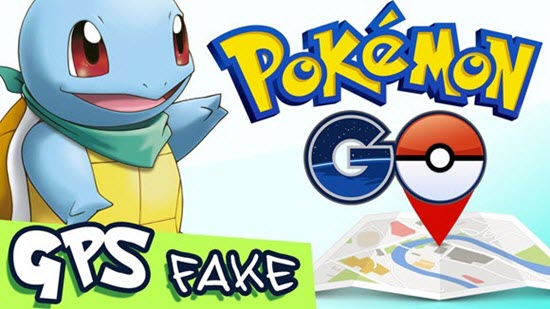 Pokemon Go Won't Open? [Solved]
Solution 1. Restart your device and try it again.
Solution 2. If that doesn't work, there may be server issues. You can check the Pokemon Go server issues mentioned above to see if that is the cause.
Solution 3. If the servers are good but you still can't open your Pokemon Go, you can open up the app store on your phone and search for Pokemon Go to see if there is any update to the app. You can update the Pokemon Go and try it again.
Solution 4. If that still doesn't help, you may need to uninstall and reinstall your Pokemon Go and restart it.
[Notice: Your data should be saved to the cloud, so when you relaunch Pokémon Go sign in and your progress is saved.]
Solution to Pokemon Go Is Slow and Crashes A Lot
If you have a good Internet connectivity and successfully connect to the Pokemon Go server, you should make sure that you are using the latest version of Pokemon Go app. If you are one of those who installed Pokemon Go early, it is advisable that you update your app to the latest release version. For example, you can head into your app store, search for Pokemon Go and hit update.
Keeping Pokémon Go updated means you'll avoid annoying bugs and crashes as the developers of the app continually improve the game.
PokéCoin and Premium Items Do Not Appear in My Account
Solution 1. Sign out and sign back into Pokemon Go. Open Pokemon Go touch Main Menu-> Settings and then "Sign out".
Solution 2. If that doeasn't work, you can try powering off your device and restart.
Receive 'You already own this item' Error Message (Android Only)
If your device loses internet connection while purchasing PokéCoins from the shop, you may receive the "You already own this item" error message. Please power off and restart your device to resolve this issue.
Solution to Pokemon Go Freezes When Trying to Catch or Battle
It would never be worse than Pokemon Go getting freezed when trying to catch a Pokomon you've been after a long time. It's so frustrating that you lose the Pokemon in the middle of a battle only for the Pokemon Go app to freeze and crash. How to solve Pokemon Go Freezes issue?
Solution 1. You can get it to work again by turning your data connection off and then on again. If that works, the Pokemon you were attempting to catch may be still there.
Solution 2. If your Pokemon Go app is still unresponsive, you'll need to restart your Pokémon Go.
Solution to Pokemon Go is Killing the Battery
Does your battery keep running out when you playing Pokemon Go? That's because Pokemon Go uses your phone to the max. It wants the screen on, data connected and regular GPS points, as well as the AR view through the camera.
Solutions: You can enable the Pokemon Go Battery Saver, use offline maps and get a battery pack to save the battery or try reducing brightness and closing other apps that might be running in the background.
Pokemon Go Not Available in My Country
When you try to download the app, you may receive 'This item is not available in your country' error. Please check your Google Wallet settings to make sure your address is based in the proper country. If this doesn't work, you could also try reaching out to the Google Play support team via their Help Center.
(Check the full list of countries that Pokemon Go is available. ->>)
Download and Play Solution Videos to Pokemon Go Problems
Solution Videos to Pokemon Go Promblems:
Video: Failed To Detect Location Pokemon Go Problem Solved
Video: Pokémon Go - How to FIX Server Error!
Video: How To Fix Problems with Pokémon Go Android & IOS
Step 1. Free download the best free Pokemon Go video downloader and run it on your Mac/PC.
Step 2. Click "YouTube" button on the main interface of 5KPlayer and then you will see the Pokemon Go video download interface.
Step 3. Find the solution video to Pokemon Go problems and copy the URL. Then click "Paste URL & Analyze" to start analyzing the URL.
Step 4. Click "Download" button to download Pokemon Go video.
Note: You can directly play these solution videos to Pokemon Go problems to slove Pokemon go not working.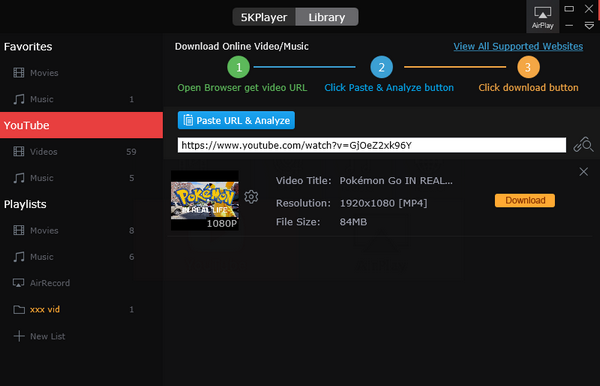 Now you have successfully solved all the Pokemon Go problems. Restart your jouney to collect Pokemon monsters! If you need some guides or tips, you can use the best free Pokemon Go downloader and player 5KPlayer to download and play Pokemon Go videos to stregthen your skills. Have good time with Pokemon Go!