Free Download 1080p HD Video on Mac & Windows
YouTube, Vimeo, Facebook, Dailymotion and other video websites offer a heap of up-to-date videos, TV shows and trailers every day, many of which are quite brilliant and worthy of saving. With the rapid development of display technology, more and more contents are displayed in high resolution like 1080p. But it is frustrated that most video websites including the ones referred above do not provide any chance for us to free download 1080p HD video on them.
How to Free Download 1080p HD Video on Mac and Windows?
To free download 1080p HD video, what you only need is a free 1080p HD video downloader named 5KPlayer. This player comes with the best solution for downloading videos in high resolutions like 1080p.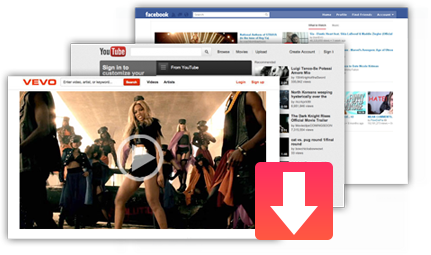 Among all the downloaders for 1080p HD video, 5KPlayer stands out with fast download speed, as many simultaneous downloads as possible and no quality loss. 5KPlayer can also play all kinds of 1080p videos. It has both Mac and Windows versions (the Windows version is coming soon).
As the latest UHD player released by DearMob, Inc.. 5KPlayer is an all-in-one media player aiming at online function. With built-in module, 5KPlayer can easily download 1080p HD video as well as higher quality videos without any plug-ins and spywares. In regard to the download database, the developer of 5KPlayer is updating the corresponding database regularly to ensure successful download all kinds of 1080p HD videos. Designed with user-friendly interface, 5KPlayer can provide the users with the best user experience with several simple clicks to achieve all the functions.
Download 1080p HD Video on Mac and Windows Tutorial
Take free downloading 1080p HD video from YouTube as an example, the detailed procedures please refer to the following:
Step 1: Download and launch 5KPlayer according to your computer.
Step 2: Open the YouTube download window.
Step 3: Copy the URL in the browser.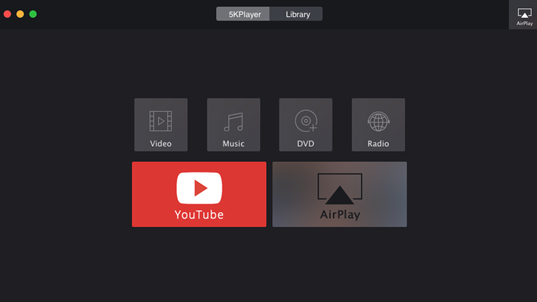 Step 4: Paste the URL in the box of YouTube download window.
Step 5: Choose the file format and resolution of the video you want to download.
Please note that only after the download process has been completed can the very video be watched offline. Apart from 1080p HD video free download, 5KPlayer is also capable of downloading 4K even 5K video from more than 300 websites, the leading and marginal ones included. The download procedures are similar to that of YouTube.
In addition to being an excellent downloader for 1080p HD video, 5KPlayer is born to be a UHD video player. It supports 1080p, 4K and 5K video play and can play almost all file formats with the most spectacular effect, such as AVI, FLAC, FLV, MKV etc. 5KPlayer can complete the download process and play the downloaded video at one go.