>>> How to Download Top Songs of 2015: MTV VMA Billboard Music Awards
From the fresh debut Love Me Do the 1970 swan song Let it Be, the Beatles songs redefined the word Music with identifiable Beatles lyrics and catchy Beatles chords that everyone could sing along to. To learn the secret the greatest rock band ever, there' re 4 Beatles songs you shouldn't miss.
NO. 1 The Beatles Love Me Do, 1962, Please Please Me
Beatles Songs from Cradle to Prime
The first original Beatles song created when the Beatles members were at their teens, which brought the Beatles music to shock the United States, and to challenge the crush on Elvis Presley. 5KPlayer can not only download the Beatles Love Me Do from YouTube to your Mac/PC with excellent vibrancy, it also enables you to blast the Beatles full album from computer to your AirPlay speakers with originality.
NO. 2 Yesterday Beatles, 1965, Help!
The Beatles Song Almost Split out the Lennon Team and McCartney Team
Paul McCartney wrote Yesterday Beatles and was the only Beatles member to play on it. Yesterday Beatles was up to now the most broadcast Beatles songs. It marked a shift to independent Beatles songs creating from the old style of 4 Beatles members as a whole.
NO. 3 The Beatles Hey Jude, 1968, Past Masters
Friend or Father? The Beatles Song for Julian Lennon
Paul McCartney wrote this Beatles song to comfort Julian — Lennon' s 5-year-old son when his parents got divorced. Later on Julian became even closer to Paul than his own father. This song is specially the thing for 5KPlayer to handle, listen to the vocal "Hey Jude", then the song reaching a peak of intensity with McCartney delivering the identifiable Beatles chords "better... better... better". That's what this robust player is good at: It has terribly fantastic equalizer for vocal live like Beatles live songs.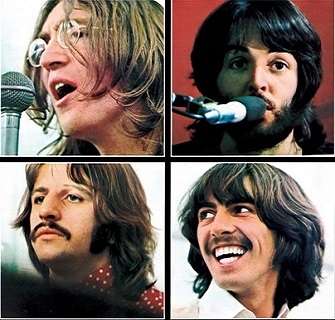 NO. 4 The Beatles Let it Be, 1970, Let it Be
Twilight of Beatles Songs, Nirvana of Paul McCartney
The autumn of 1968 was difficult for the Beatles members to carry on, that's the time when the Beatles Let it Be was composed, while Paul desperately dreamed of the comfort from mom. Download Beatles songs from YouTube and play this song with 5KPlayer, it would make you forget everything else because it's such a peaceful relief that every sadness seems to be flashing back.
Nothing beats 5KPlayer if you are so much into Beatles songs. This all-in-one media player understands what you are expecting: Download Beatles songs HQ, Download Beatles full albums from YouTube.
It creates every detail to show respect to every Beatles members: guarantee the full originality when streaming the Beatles songs audio to AirPlay speakers/home stereo, and render every vocal and whisper of Yesterday Beatles HQ.