Reviews on Top 6 Free Media Player for HD Video Playback
At this epochal era when iPhone 6s/6s Plus can record 4K videos, are you still a perennial laggard who feel comfortable with those low res videos? Not here to ask you to buy the newest iPhone, but this time you seriously should consider at least a cutting-edge free media player with HD playback function for the sake of your eyes.
Most Reliable Free Media Player for HD Playback
No matter how far HD would ultimately go, 5KPlayer will always be your trustworthy company along the road. Stable, multi-functional with full support for 4K/8K Ultra HD media file playback, this free HD media player is bound to rock your senses. Free download to own this gem.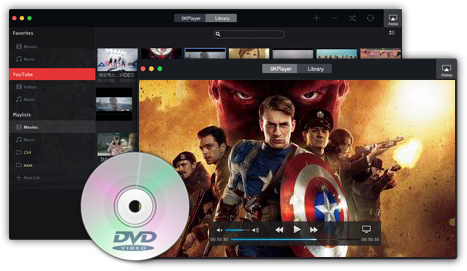 Top 6 Best Free Media Player HD for Mac/Windows 2017
1. Extraordinary Multi-platform Free Media Player HD -5KPlayer
Gaining the highest user rate of 7.8 on Softonic, 5KPlayer also enjoys the second place in top multimedia download list. Why? Because, this burgeoning free HD multi-media player is dedicated to present the most fascinating visual effect to all TV/movie/music lovers, and nothing less.
This HD media player supports a great many of file formats, it plays DVD that many other players cannot play. It also plays HD/4K/8K/Blu-ray videos smoothly. By supports online video download from over 300 websites like Facebook, vimeo, VEVO etc, this media player (HD) is like a treasure house that stores many surprisingly valuable video resources online for you lucky ones. In addition, this top-notch HD media player supports Bonjour protocol for AirPlay, indicating that you can surely bring Windows PC (10/8) into the Apple device ecosystem for more diversified experiences and connections. This is not doubt Windows and Macbook best video player for wildlife camera playback!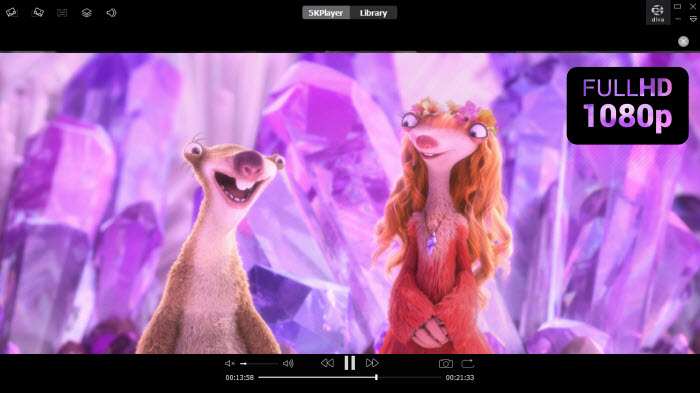 2. Most Popular Free Media Player for HD Playback –VLC Media Player
VLC is deemed as the universal lover of all videophiles. It plays Blu-ray and HD, supports H.264, WebM, Xvid, integrates with web channel streaming services, and gives you access to the likes of ESPN, Reuters etc. This almighty media player HD is at present the best multimedia that enjoys the widest community support and the gathering of tech-nerds' wisdom. However, before download VLC, be aware that many people are troubled with how to tackle VLC problems on Mac and PC, so you may want to get to know more about basic workarounds in case it crashes down.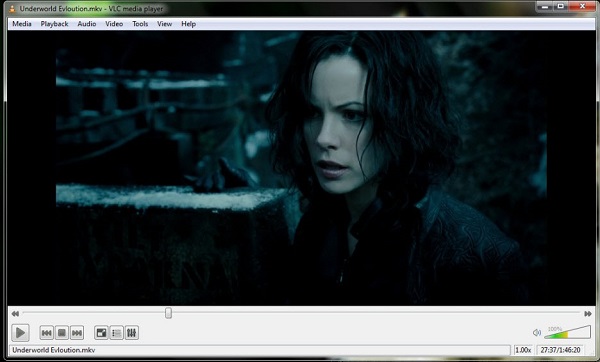 3. Most Light-weight Free Media Player HD - MPC-HC
The last top 8K video player for both Mac and PC is Media Player Classic. The old version of Media Player Classic itself does not provide 8K video playback capability and need to install the K-lite Codec Pack, but if you download the latest version of this light weighted 8K video player, you will be amazed its ability to play 8K videos on Windows 10. Salient features of Media Player Classic are as follows:
1. Can play 8K videos on even the old version of computers – a powerful system is not a necessity.
2. This 8K media player supports all common video and audio file formats.
3. Specially designed only to be used on Windows OS.
4. Offers DVD playback solutions on Windows 10/8.
5. Free, no toolbars or ads packaged.
You may also want to Check the review of Media Player Classic Home Cinema for Windows >>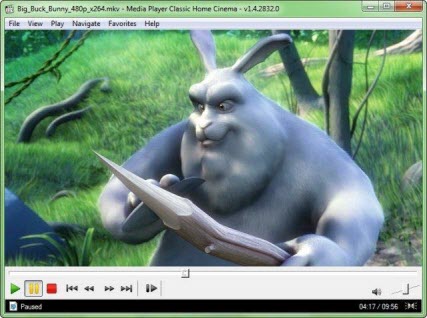 4. Free Media Player for HD Torrent Videos –Ace Player HD
Ace player HD is an improved version of VLC media player to support BitTorrent, streaming and playing HD movies, shows, sports games. It is rich with functionality, fast in file reading, yet damn slow in terms of HD buffering. If your internet connection is relatively poor, we do recommend you to download HD videos from online first.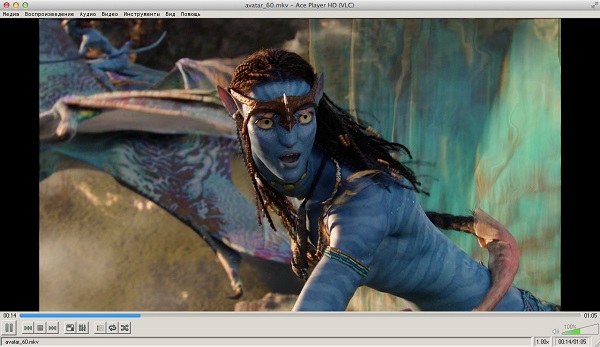 5. Free Media Player HD to Play ALL –Allplayer
As one of the most popular high definition media player compatible with Windows 10 OS, the newest version of Allplayer with built-in codecs, is able to play media files even in 4K and ULTRA HD. This multi-media player can also function as an internet radio player and subtitle adding tool&matcher at the same time in a super-flexible and smart manner. Video sources are kind of limited here with Allplayer, however, you can still watch some movies and TV series via its torrent streaming network. Remote control app for phones and tablets is quite impressive.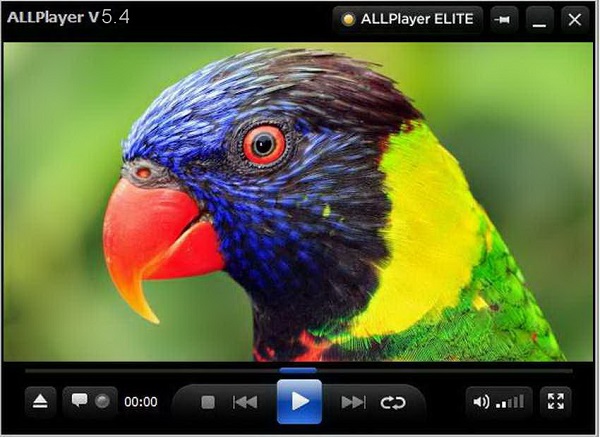 6. Free Media Player for Blu-ray HD –Blu-ray Player
HD videos are not all provided online; So, do not forget the physical existence of HD –Blu-ray discs. It is reported that 4K Blu-ray are coming on market soon, in that case, a professional Blu-ray player will be even more necessary. Macgo Windows Blu-ray is recommended here for both your Mac and PC to play Blu-ray HD videos. It is free for only 3 month with basic functions. Therefore, if you want more functionality, you will have to pay.