Free M3U/M3U8 Playlist URLs of IPTV Channels, Sports, TV Shows, etc
Posted by Amanda Hu | Last updated: July 19, 2019
Need to watch IPTV live television or rewatch the plays? Want to view a certain channel at any time from morning to night? M3U/M3U8 playlist URL free offers the possibility for you to watch a single movie or TV show, or just stream a regular cable network broadcast 24/7 at will. For your preference, this guide will provide numerous popular M3U/M3U8 playlist URL links free for you to choose from. At the same time, a M3U8 player named 5KPlayer is provided to help play M3U links plus a way to teach you how to extract M3U/M3U8 playlist URLs free from IPTV channels or web player.
Notice: Please do not try to play illegal pirate streaming IPTV M3U contents online.
Best M3U8/IPTV Player Free Download to Play M3U/M3U8 URLs
If you have found the desired free M3U playlist URL, you can directly put it into 5KPlayer to play quickly and smoothly. 5KPlayer is a HLS-based media player that allows for M3U/M3U8 playlist URL free playback and IPTV channels live streaming with minimal latency. If needed, 5KPlayer can also help download videos from M3U8/M3U links.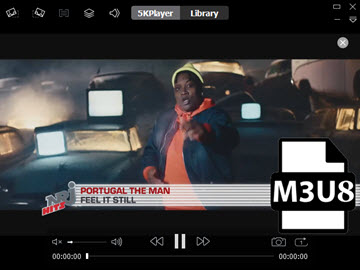 M3U8/M3U Links Free from IPTV Channels, TV Shows, Sports, etc
Below are some of Free M3U links URLs that we found on the Internet, and have been tested with free M3U8 player 5KPlayer to be 100% working. Just choose your desired one here.
Free IPTV M3U8 Links:
http://aljazeera-eng-hd-live.hls.adaptive.level3.net/aljazeera/english2/index.m3u8
http://amdlive.ctnd.com.edgesuite.net/arirang_1ch/smil:arirang_1ch.smil/playlist.m3u8
https://1636691764.rsc.cdn77.org/LS-ATL-54548-11/tracks-v1a1/mono.m3u8
http://92.43.140.249/s24/04.m3u8
http://live.cgtn.com/500/prog_index.m3u8
To find more: https://pastebin.com/raw/ZzGTySZE
Free CCTV M3U8 URLs:
http://160.111.252.72:1935/live_edge_panda/smil:panda02_all.smil/playlist.m3u8
http://ccma-tva-int-abertis-live.hls.adaptive.level3.net:80/int/ngrp:beauties_web/livestream.m3u8
http://movie.mcas.jp/mcas/gm2_2/chunklist.m3u8
http://bililive.kksmg.com/hls/sdi80/playlist.m3u8
http://stream.livespotting.tv/windit-edge/LS_a7c71_720p.stream/playlist.m3u8
To find more: https://pastebin.com/raw/pQJ9pFjH
Free Movie Channels: https://pastebin.com/raw/jbqA0j82
Free Radio Channels: https://pastebin.com/raw/d5cb3Wxw
Free Faith Channels: https://pastebin.com/raw/ikshwe1W
Free Chinese TV Channels: http://ivi.bupt.edu.cn/
To Find More: https://m3uplaylist.download/free-iptv-m3u-playlists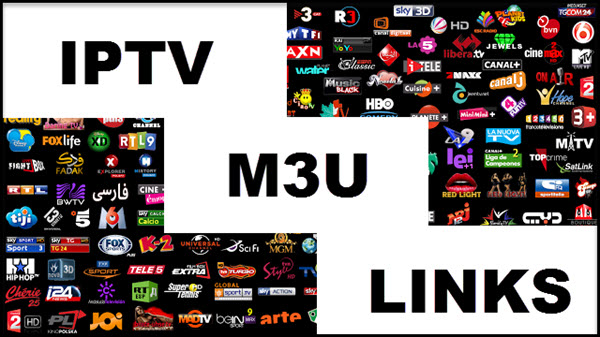 Top Sites to Find IPTV M3U Playlist URL Free Links
1. Daily IPTV List: https://www.dailyiptvlist.com/
This site involves free IPTV M3U playlist URLs from different countries including United States, Canada, Germany, France, etc. Especially, you can find many Sports types if you are a sports fan. Always keep updated, this free IPTV playlist site offers the newest M3U/M3U8 playlist URL links for you.
2. Free IPTV Playlist: https://freeiptvplaylist.com/
Quite similar to Daily IPTV List, you can download IPTV M3U playlists URL free from all over the world. But bear in mind, some of the playlists contain a huge amount of contents, so it is suggested that your IPTV media player should be powerful enough to prevent sudden crashes.
3. IPTV For PC Windows: http://iptvforpcwindows.com/
This site provides a list of 100% working IPTV free M3U playlist URL, you can just copy one and paste it into the IPTV player on computer to play. You can also find many other guides on how to play IPTV M3U links of USA, German, India, sports, 2020, and so on. If you do not know which IPTV channel provides free M3U/M3U8 playlist URLs, this site also gives you some suggestions.
Kindly remind, some of the free M3U8 playlists we find on the sites may have expired, so you are suggested to wait for their updates or just switch to another site to find one. Alternatively, you can jump to our Part 4 guide to learn how to extract M3U/M3U8 video links from online to get your desired channels. Remember, live streaming IPTV channels only become available shortly before an event begins streaming.
How to Play M3U/M3U8 Playlist URL Free on Computer with 5KPlayer?
Online M3U8 video player or M3U8 web extension would be a good choice to play M3U8/M3U links directly, but it is never easier than a desktop M3U8 player that can play a bunch of downloaded M3U8 files and live streaming M3U8 playlist URLs free from IPTV, sports channels, movie channels and so on. No need of any third-party help, you can enjoy hundreds of M3U8 contents with your default media player on computer.
Luckily, 5KPlayer is the ideal free media player that can help play M3U8/IPTV playlists URL free on Windows and Mac computer directly and with minimal delay. As a HLS-based streaming media player, 5KPlayer also supports RSTP streaming.
Step 1. Get Free M3U8/M3U Player 5KPlayer
Click on the download button on this page to free download 5KPlayer, install and launch it on your computer.
Step 2. Live Stream M3U/M3U8 Playlist URL Free
On the main user interface of 5KPlayer, click the "Live" icon > input the M3U8 playlist link and then click on Play. It may costs you seconds to preload the playlists so that the M3U8 videos could be streamed very smoothly.
Besides direct playback, 5KPlayer also offers you the other way to play M3U8/M3U playlists URLs free. That is, first download M3U8 videos from the IPTV/M3U/M3U8 playlist URL to MP4 or TS, MKV FLV, etc file and then play with 5KPlayer on computer. As a free multimedia player, there are more of 5KPlayer for you to explore including 4K/HD/360-degree video playback and streaming, iOS AirPlay Mirroring and video music DLNA stream.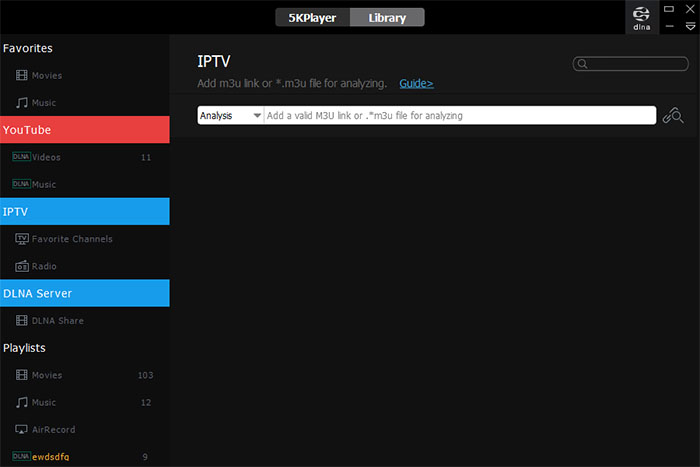 How to Extract M3U/M3U8/ITPV Playlist URL Links Free Online?
If you didn't find the desired M3U playlist URL free from what we have provided, you can try to find it by yourself.
How to Get M3U8/M3U links: Open a video site on Chrome > find the video or playlist you want to download or play > right-click on the video page to click on Inspect to see the HTML interface > click on the small phone icon to choose your phone type > refresh the page > then choose Network > click on the funnel icon > click Media > play your video > then there will pop up a .m3u8 link > copy the M3U8 playlist URL. If you want to find the m3u8 link in Firefox, just right-click the video > Inspect and there would be an m3u8 link. Worth mentioning, some sites may not provide M3U8 URLs and some M3U8 playlist links from certain sites may have been encrypted that cannot be played.