Explore Unlimited Genres of Music with Best Online Radio Player
Every great party or leisure time needs a soundtrack. You might fuss with CDs, create iPod playlists, or just settle for what FM pipes out. Since you may probably get bored with those music collections, here is another option: Internet radio! Download an online radio player to make it easy to explore various genres of music, drama, news and sport, and take your online radio listening to a whole new level.
Listen to Free Online Radio Stations on Mac/PC with 5KPlayer
5KPlayer is a free online radio player that brings tens of thousands of free online radio stations to you, opening up a world of music, drama, news and sport! With this online radio player freeware, you can not only listen live but also catch up with a huge variety of latest programs and podcasts on Windows 10/Mac El Capitan.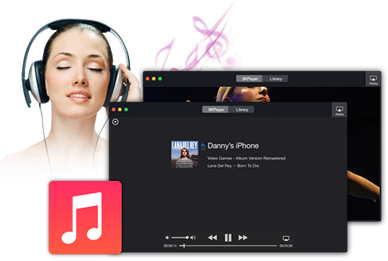 Online radio services are accessible from anywhere around the world with available internet connection! It allows users to listen to online radio from foreign countries on websites or with standalone online radio player. That is to say, one can listen to an Australian station in America and Europe, or enjoy an American radio program in France and Asia.
Nevertheless, some major networks like CBS Radio, Pandora, and Citadel Broadcasting (especially music stations) in the United States, and Chrysalis in the United Kingdom, are restricted to be listened to in country due to music licensing and advertising issues. To get rid of such limitation, you need a powerful online radio player software - 5KPlayer.
Enjoy Huge Variety of Music with Robust Online Music Radio Player
As a free internet radio player, 5KPlayer offers instant access to a world of free online music stations, including but not limited to the most-listened Pandora, Spotify, Heart, Kiss, Gold, Chill, and XFM. Popular music genres like Pop, R&B, Rock, Jazz, Country, Soul, Blues, as well as some niche music genres such as indie, gypsy punk, death metal, etc. are waiting to be explored with this online radio player freeware.
How to Listen to Online Radio with This Powerful Online Radio Player?
Designed as a neat and lightweight online radio player for Windows (10)/Mac (El Capitan), this free internet radio player is very easy to use. Check the guide below and learn how to listen to online radio from the recommended free online radio stations and others.
Part 1. Listen to Recommended Free Online Radio Stations
Step 1. Download this online radio player on your Mac/PC, then install and launch it.
Step 2. Click "Radio" button in the main interface to enter into radio player interface.
Note: Here you will see 12 most popular free online radio stations prepared for you to exploring from music to news. Just hit the icon and listen to your favorite radio programs right away.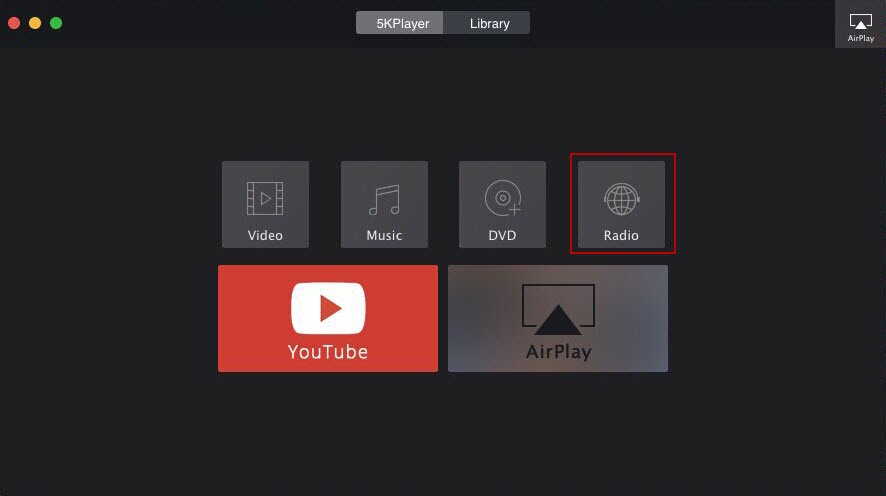 Related Articles
Listen to Free Internet Radio from Sorted Online Radio Stations List A free internet radio stations list is sorted out here for a listener of versatile tastes like you to enjoy almost all internet radio stations free like Heart, Capital, BBC and so on.
Free Hit Radio Player to Catch up with Your Favorite Radio Programs This article introduces a free hit radio player which enables you to listen to top hit radio music, sports, news, etc. from hundreds of online radio stations including BBC, CNN, Heart and so on.
Online Radio Not Working or Playing Issue [Solved] Online radio not working/playing? Here you can detect your problem and fix it by very simple steps. Just read on and solve the trouble of online radio not working Chrome, iPhone, Windows, etc. immediately.