Main contents:
1. Top IPTV Streaming Services
2. Free IPTV/M3U8 Playlist Links
3. How to Enable Free IPTV Streaming on Computer?
Way 1. Watch IPTV Streaming via IPTV Streaming Services
As a matter of fact, there are a vast number of IPTV streaming providers to offer corresponding services. Here, we will list top 3 ones for your preference, and you can Google more if they can't satisfy your needs.
No.1 iConic Streams – Your Expert for Sports and HD Quality Streams
Link: https://iconicstreams.com/
Available worldwide to everyone, this IPTV live provider has gained 21,417+ loyal customers.
Channels: About 4,000 channels, ranging from English US/CA/UK, an impressive lineup of German-speaking and Arabic channels, and countless Sports programs.
Contents: Besides the popular IPTV online streams, iConic Streams also includes VOD contents for you to playback from 7 days or 14 days back based on the channel. The kids, the adults and the elderly all can find their favorite programs here. Besides, each subscriber has 2 simultaneous streams so that you can stream your sports game in the living room, while your kids can watch their cartoon movies in the bedroom.
Quality: This service only provides 1080p HD streaming quality to assure you high-quality viewing experience. Delivering the great reliability of the stream and image quality of the HD videos with high FPS, there is minimal buffering even you are watching action movies or fast-paced sports programs.
Compatibility: The compatible devices include IPTV boxes, Roku, Android boxes, Mag boxes, iPhone, iPad and smart TVs. You are also allowed to watch IPTV on computer shipped with macOS or Windows. If you have Kodi player or an Android device, IPTV streaming is available as well.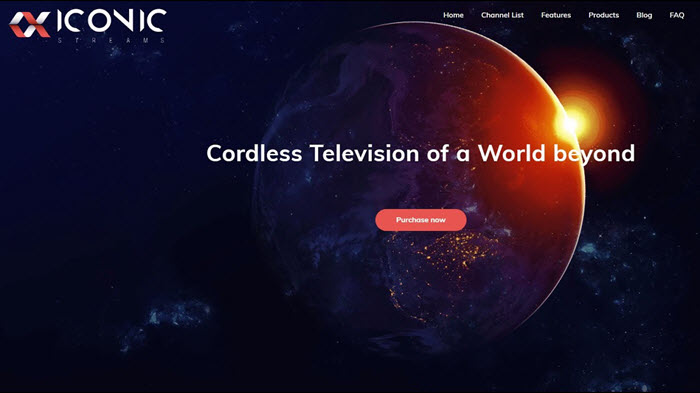 No.2 Online IPTV Pro – The Leader of Streaming Live IPTV
Link: https://www.onlineiptvpro.com/
Online IPTV Pro rarely goes, so that you can stream your favorite shows almost all the time. Best of all, it allows for 4-connections for smooth streams IPTV up to 4 devices at the same time on the same IP.
Channels: A variety of channels over 900 channels from all around the globe include the best news, sports and premium movies. The most popular UK, CA and US channels are all available along with a wide variety of international channels from different countries like UAE, Turkey, Denmark, Germany and more.
Contents: There are over 300,000 movies and TV shows from Entertainment, Music, Kid, Sports, etc channels for you to choose from. It also offers a solid VOD line-up with 300,000+ Video on Demand daily updated for you. Besides, there is no need for a DVR, this IPTV online stream service has a Catch up system to allow you to review the movies and TV shows that you have missed.
Quality: Normally, the resources here are all in HD quality to give you the best media experience as much as possible. It is especially a good choice for sporting event.
Compatibility: Online IPTV Pro works on almost any streaming devices except Roku. You are free to watch your favorite shows and channels on iPhone, iPad, Android, Windows, Mac, IPTV boxes, etc from any location.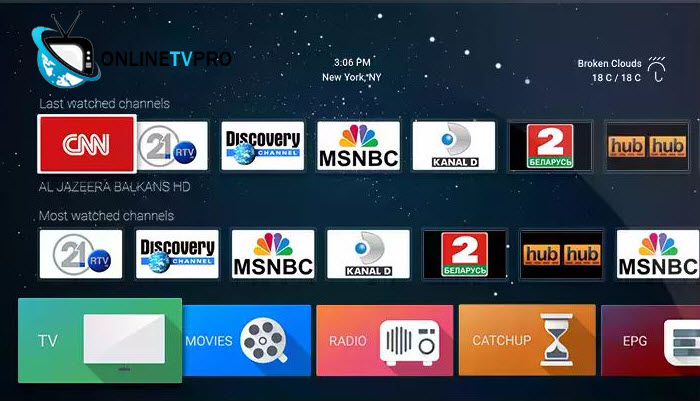 No.3 Sportz TV IPTV – Born for Live HD Sports Streaming
Link: https://sportz.vodiptv.org/home/index
Enjoy Live TV with no contracts, cancel anytime. From the slogan, you can see that this IPTV streaming service will provide you a lot freedom to cost how much. You can select the plan that suits you most. Though buffering issues and channel unavailability sometimes, these issues get fixed quickly. You can also ask for help from the support team, Sportz TV's live chat is accessible from 8 am to midnight Eastern Time.
Channels: Over 6,000 channels including popular premium channels, kids channels, sports channels and more, you are sure to find your favorites here. From a wide variety of regions, the channels include common US, UK and CA along with some international selections from Germany, Turkey and other European countries.
Contents: Besides the common TV shows and movies, Sportz TV has an additional VoD section. Also, there is adult section for you if you are into that.
Quality: HD quality is the prerequisite to every video resource from every channel.
Compatibility: This IPTV online streaming service is accessible on almost any device you can think of. Except Roku, you can use this service on Firestick, Android, iOS, IPTV boxes, and latest gen Apple TV very happily. Worth mentioning, you can at least watch shows on 2 different devices at the same time as the cheapest package offers users two connections.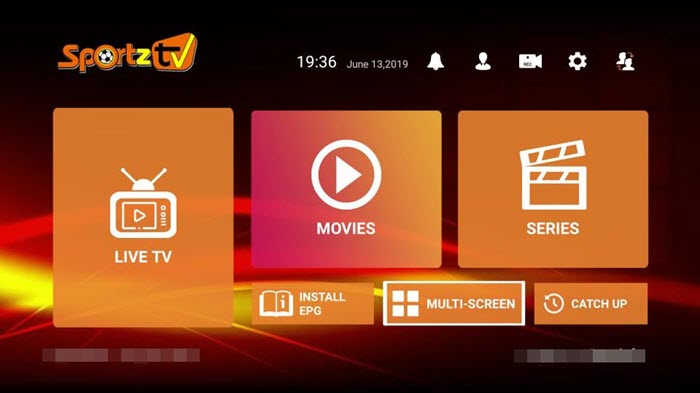 All in all, these IPTV streaming services are reliable but the biggest shortcomings of them would be they require fees. Of course, there are kinds of free IPTV streaming providers out the market but we won't link to them as we don't know whether they carry the proper licensing. If you indeed need some, you can use Google search or simply refer to free M3U8/IPTV playlist URLs we collect from the internet.