4 Best IPTV Players for Windows (10)/macOS
5KPlayer, VLC media player, PotPlayer, and KMPlayer are the 4 free best IPTV players for both Windows and macOS we listed for you. Take a look at these free IPTV players with our hands on test reviews, only you know what's the best for you.
Also read: How to Download IPTV M3U8 Playlist to MP4 >>
No. 1 Best IPTV Player for Windows 10/macOS with Quickest Response - 5KPlayer
Main features: Quickest IPTV M3U response
OS: Windows 10/8/7/Vista, macOS High Sierra/Mojave/Catalina
With full support for m3u and m3u8 network files, 5KPlayer, as a streaming media player opens IPTV M3U and M3U8 links like a charm. Compared with VLC and PotPlayer, this IPTV player gives the quickest response to IPTV m3u links and offers smoothest M3U/M3U8 video streaming experience right away. Its hardware acceleration feature and hardware decoding ability greatly enhanced the playback quality in terms of color & sound rendering. You can even force enable 360-degree playback mode to these IPTV streams.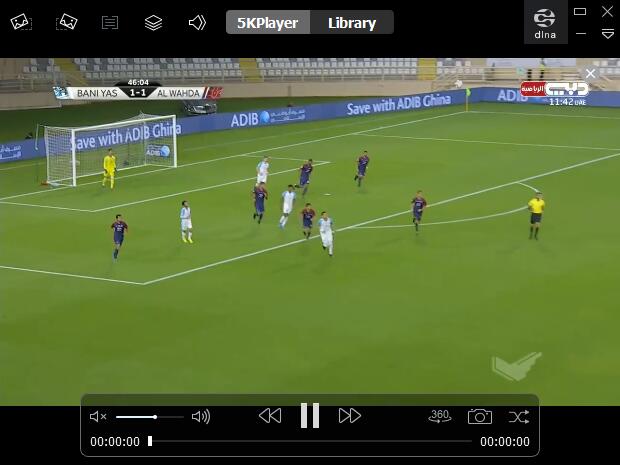 Sample IPTV link: Dubai Sports - http://dmiftvll.mangomolo.com/dubaisports/smil:dubaisports.smil/chunklist_b1750000.m3u8
No. 2 Open Source IPTV Player for Windows 10/macOS - VLC IPTV Player
Main features: Creates multiple IPTV M3U playlists, drag-n-drop play
OS: Windows 10/8/7/Vista, macOS High Sierra/Mojave/Catalina
As a network based media player, VLC was and still is developed in a networking environment. Thus, its top priority is to play network files and network streams. IPTV stream is among them the easiest network files to open. Drag and drop a M3U/M3U8 playlist file or a single M3U file to the player and it will start streaming stably. VLC streams IPTV M3U/M3U8 files as one of the earliest m3u8/m3u IPTV players.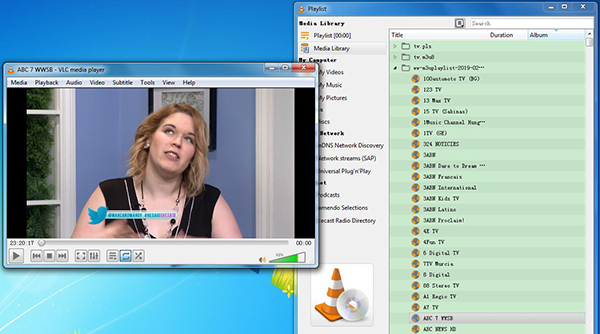 Sample IPTV link: ABC 7 WWSB - http://live.field59.com/wwsb/ngrp:wwsb1_all/playlist.m3u8
No. 3 Free IPTV Player with Preset IPTV Playlist Channels - PotPlayer
Main features: Many preset IPTV playlist channels for direct IPTV streaming
OS: Windows 10/8/7/XP/Vista
The best part of PotPlayer as an IPTV player is that you are provided with preset IPTV playlist channels and you can watch them instantly. The connection is based on your own network environment, therefore 100% playback success cannot be granted. Limited connection speed and bandwidth can interrupt IPTV streaming smoothness. Do lift firewall restriction for your PotPlayer.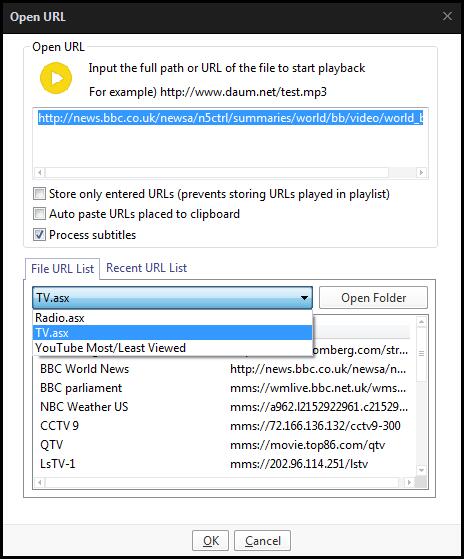 No. 4 Another Free IPTV Player for Windows 10/macOS - KMPlayer
Main features: Smooth IPTV M3U Streaming
OS: Windows 10/8/7
KMPlayer would be another good IPTV player to download for IPTV M3U streaming, since in our test, it gives an even better and smoother playback of IPTV links than PotPlayer. You can add filters and 360-degree playback mode to the IPTV streams, and even capture your favorite parts as GIFs from this IPTV link.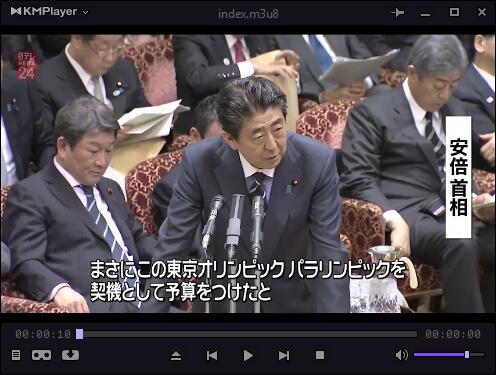 Sample IPTV link:News 24 Japan - http://www.news24.jp/livestream/index.m3u8