Streaming Radio Reviews: Free Radio Streaming Fun All Here
Streaming radio is the best way to seek tranquility amongst chaos: free radio stations, working consistently towards one or two genres, like rap songs, hard-core, heavy-mental or easy-listening radios, are here to define real intimacy in the midst of so much tarnished beauty. A review of free streaming radio stations in this article helps you pick the best free radio stations where you can really listen to wholeheartedly, you may also refer to top 6 music streaming services or top 10 movie streaming sites.
How to Collect More Streaming Radio Stations All at One Time
Streaming radio serves as an freewheeling way to listen to good music. But how to string up all the free radio stations on the Internet? You need a helpful tool to collect free Internet radio — 5KPlayer. It is one thing to achieve popularity, like the music streaming services; while it's another to last, like the streaming radio stations that you'll patronize for the music style you always like.

Top 6 Streaming Radio Stations Review
1. Capital Radio
The UK's NO.1 hit streaming radio station;
Ft. 1. You can stream hit music videos by clicking "Watch Capital TV";
Ft. 2. Render a drag-down list of location option, providing free radio streaming goes from London to North Wales Coast;
Ft. 3. In Capital radio website, you can either choose to free stream radio by tune in the "Listen to Capital FM" for the streaming radio URL.
5KPlayer realizes the online streaming of this free radio station, substituting the old way of a wireless radio set with an intelligent way of streaming radio online. Compared to other radio streaming tools, 5KPlayer:
Ft. 1. Time-saving, it dashes you to to listen to radio online free;
Ft. 2. Analyzes the streaming radio frequencies so accurately: no more manual tune in to the right FM radio or no more raspy screaming;
Ft. 3. Support minimizing playback window, considering the needs to launch other programs on your computer while keep Capital radio streaming in the background.
2. iHeart Radio
Ft. 1. If you're looking for something more detailed, more to your real taste, go thumb up or thumb down on the streaming radio you are listening to, giving a clue to iHeart DJs that what songs are hot and what not.
Ft. 2. The most professional entertaining streaming radio station among the reviewed ones.
Nothing matches iHeart Radio in terms of the refined radio music genres classification: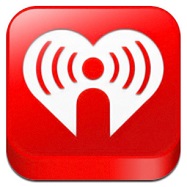 Pop, Country, Urban, Rock, Talk, and College music;
Despite it's rich streaming radio genres to offer, it's sort of complicated to resume the radio streaming history you already closed. Don't want to miss the music? No worries, help yourself with 5KPlayer to download the music from YouTube that you encountered in the iHeart Internet radio stations.
3. Heart Radio
Ft. 1. Support up to 42 regional radio streaming in UK, much more than the 18 only of Capital.
Ft. 2. Heart Radio features widely-covered streaming radio variety to provide according to your occasion:
There is the Heart Breakfast: the wake up streaming radio offering since 6 am during weekdays;
Heart Subway: Add spice to your commuting time with streaming radio music.
Ft. 3. Heart streaming radio also features lunchtime entertaining music radio streaming from Monday to Saturday with Toby Anstis, igniting your break time with your Mac/PC installed with this online radio player streaming nice music.
4. Pandora Radio
Guess you can't be more familiar with Pandora's music streaming radio. The first time you login to this streaming radio interface, you're actively engaged into the music Genome project for the streaming radio curators to understand more of you.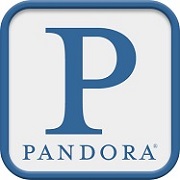 Ft. 1. Type an artist name or a specific music genre, this free radio station automatically creates a personal station displaying the most typical single of your preference, followed by a confirmation message questioning if this streaming radio station is what you want.
Now interact with the radio streaming when you find what you want, cut and paste the webpage url to the streaming radio url box of 5KPlayer, which really saves you the time and effort to do the confirmation work a second time.
5. Kiss FM
A top 40 streaming radio station from Romania, though it's global oriented, it's still the the very thing if you'd like to try some exotic streaming radio content.
Kiss FM lags behind Capital and Heart Radio in terms of music list numbers, but it's specially successful in streaming live concerts radio, quite a fresh bite when you get bored with the soft and weak radio voices.
6. NPR Radio
NPR Radio the name itself is too big too be ignored for the U.S., just like the BBC for the U.K.. But surely it's more a everything-by-law steaming radio that's knowledge-based and less entertaining. Exactly the ideal place for streaming news radio, and you'll find it's content distributed to streaming radio stations around the world, big or small.
Summary of Radio Streaming Stations
4 streaming music radio stations and 1 streaming news station are briefed here for your reference. By tapping the free streaming radio button on the main interface of 5KPlayer you can get Heart Radio and Kiss FM playing with one mouse click, which is already saved as the default radio streaming station. While just as indicated in the detailed review section, you'll have to cut the right streaming music radio url for 5KPlayer to start stream. But take care that the free radio station homepage url is often not the right one for specific music station frequency.
To get the corresponding streaming radio url, launch your Chrome web browser > Tap "F12" for the list of music downloading process> cut and copy the url undergoing longest downloading > paste to to 5KPlayer streaming radio url box to start streaming.
The thorough process of 5KPlayer streaming radio stations respectively takes a while for the first time before it works familiar to you and really strings up the scattering streaming radio stations to a single free online radio player software.
Note: As mentioned in the beginning of this article, this best free streaming radio player concurrently suffices your demand for versatile songs on music streaming services like Spotify and Pandora, and also for your lasting need to the streaming radio music that you'll settle down to listen to. Streaming radio as a complements of commercial tarnished streaming music will never fade, loosen yourself up in this free radio streaming station as a quiet habitat.
Related Articles
Best Video Streaming Service to Wirelessly Stream Movies/Music VideosLooking for the best video streaming service? You can use 5KPlayer to wirelessly stream your movie, TV shows and music videos.
Must-have (Free) Music Streaming Apps to AirPlay Local/Online Music Audio These top (free) music streaming apps enable you to stream local or online music among all your devices, incl. iPhone, iPad, iPod, Anrdoid, AirPlay speakers and more AirPlay-enabled devices.
Top 6 HD Video Streaming Sites: Hidden Features You Should KnowThe selected top 6 HD video streaming sites empower you to free download streaming video, or watch full movie online. Learn how to make the best of free license to YouTube, Vimeo, and some other video streaming sites, and how to choose among Netflix, Dailymotion and other paid video streaming services.
Home | About | Contact Us | News | Privacy Policy | Site Map
Copyright © 2017 DearMob, Inc. All Rights Reserved.
AirPlay®, iPod®, iPhone®, iPad®, iTunes® and Mac® are trademarks of Apple Inc., registered in the U.S. and other countries. DearMob's 5KPlayer is not developed by or affiliated with Apple Inc.