5 Hidden iOS 10 New Features In iOS 10 Update
What are the dazzling iOS 10 new features this time in iOS 10 update Apple designed to suck our money with again? Over 100 "ridiculous" emoji characters? Date in notification center/widgets panel(should have been displayed already)? Wallpapers go retro to iOS 8 (without even asking my opinions)? "Home" section in the Settings app being removed on iPhone? These new iOS 10 features are just far from fancy to bring us an impulse to update iOS 10. Then, what might be the real dealers of iOS 10 new features?
Top 5 Benificial iOS 10 New Features You Might Haved Omited
Since we are unable to test iOS 10 public version until autumn, here we update iOS 10 Beta 5/4 latest system to give you a clue of great useful iOS 10 new features that are most likely to be infused in the final iOS 10 update.
Beta 5/4 iOS 10 new features #1: Longer Battery Life
First thing first, as usual, we are all concerned with iOS 10 battery consumption. Then this time, you will get what you want!
According to our test, iOS 10 beta 4 battery life is beyond your imagination. After a continuous video playback of over 7hrs under wi-fi connection, our iOS 10 beta 4 build iPhone 6s still remains 43% battery! The iOS 10 beta 5 inherits this new feature as expected.
Beta 5/4 iOS 10 new features #2: Super Fast Response
No matter for full-screen reply or animations, iOS 10 will surprise you with double fast response speed. Quicker, slighter, stronger, these are the first impressions you will surely be glad to see right after entering iOS 10 beta 4 interface.
Beta 5/4 iOS 10 new features #3: New Control Center Splash Screen
3 distinct control center cards for iPhone controls, Now Playing and Home are designed for users who want to get quicker access to certain settings without unlock iPhone screen, just swiping right and left. This move has given the main Control Center menu a little more room to breathe and users a lot more in control. The controls for flash light, calculator etc are all 3D touch enabled on iPhone 6/6s. Isn't that nice? Since now you can also set your phone to Low Battery Mode in control center directly.
Beta 5/4 iOS 10 new features #4: Apple Maps remembers where you parked your car
In the upcoming iOS 10, after it directs you to the destination, the Apple Maps will remember your vehicle's location at the end of the trip for you. Apple Map will also inform you of the road traffic, time consumption as well as road condition if a certain section is closed while providing a road suggestion. With third-party support, this apple map can even do more like pinpointing the nearest restaurants, gas stations etc.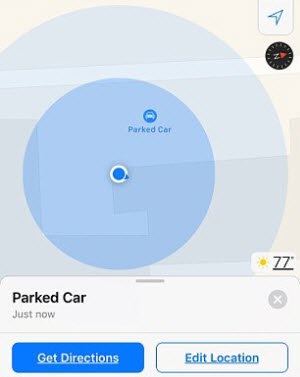 Beta 5/4 iOS 10 new features # 5: Bedtime
The native Clock app in iOS 10 now includes bedtime to remind you to wake up and go to bed at the same time everyday, which is crucial for people's health. If you want to set your own unique "wake alarm" WinX MediaTrans would be a second to none tool to help you with it.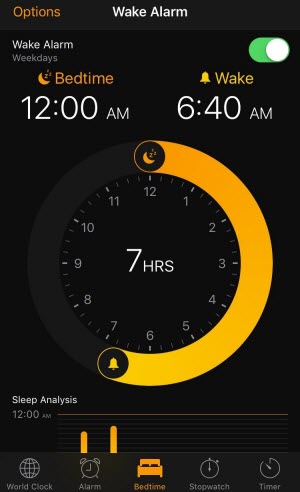 Other Beta 5/4 iOS 10 new features:
*No Haptic Feedback when locking iPhone
While Beta 3 iOS 10 still includes the haptic feedback, iOS 10 beta 4 has removed this hardware-feel in case someone gets really shocked by the vibration? Also in iOS 10 beta 5, the lock sound is changed to something like closing a door.
*Increasingly uglier emoji
More than one hundred new and redesigned emoji characters are in place for various people, rainbow flag, water pistol, woman characters etc. when can we get the chance to design on our own?
*The change of keyboard sounds and screen lock sounds;
The new keyboard sounds vary from common letter keys to function keys. Not sure why does this tweak matter to users.
*Facial recognition data in beta 5 has a plan to reveal itself;
How to Update to iOS 10 iPhone iPad Guide>>
Other minor iOS 10 new features include iMessages' got a lot of options now that one can do scripling, "quick type" and multilingual typing more than one language at once; Safari delete bug fix; star ratings for popular music has made a return to the Apple Music also. Hopefully they will add app home smart theme drapes soon.
[How-to] iOS 10 Beta 5/4 Update Guide
Since iOS 10 public version won't be released until autumn, here is a alternative
how-to guide on iOS 10 beta 5/4 download update
on your iOS devices in case you want to try the latest beta version of iOS 10 new features that might also very likely be fused in iOS 10 public version.
iOS 10 Beta 5/4 Download: How to download iOS 10 beta 5/4 step by step guide. Some of the novice iOS users might have watched iOS 10 beta 5/4 installation video on YouTube earlier, but certain steps might still confuse you. Read the iOS 10 beta 5/4 download guide to take a fresh bite of iOS 10 new features.
Beta 5/4 iOS 10 Update Guide for iOS 10 New Features
Beta 5/4 iOS 10 update preparation: Clear at least 2.3-3GB storage before iOS 10 beta 5/4 update.
Step 1: Open Safari > Go to "beta.apple.com/profile".
Step 2: Sign in to the Apple Beta Software Program with your Apple ID if you haven't.
You will then be directed to the Agreement page. (see below)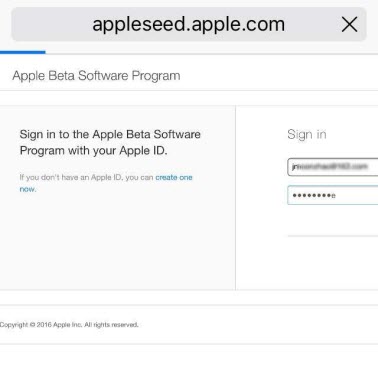 Step 8: After iOS device reboot, you can now go to the Settings > General > Software Update to check for the latest iOS 10 public Beta 5/4 update.
Now, you can enjoy the latest version of iOS 10 new features as you like and discover more blistering functions you desire and feed them back to the Apple officials via the Feedback App. Also, if you are interested in Beta 5/4 iOS 10 AirPlay to computer Windows 10/Mac, you can refer to the iOS 10 AirPlay Ultimate Guide here or make use of the below recommended iOS 10 AirPlay Mirroring freeware.
Related Articles
[Solved] iOS 11 Screen Recording Not Working/ErrorsThe much-debated iOS 11 screen recording function runs into problems as screen recording not working iOS 11, screen recording no audio, and screen recorder iOS 11 crashes half-way, etc. How to solve the common error in iOS 11 screen recording?
How to Jailbreak iOS 10 iPhone 7 iPad ProTaiG and Pangu iOS 10 jailbreak guides are provided here in case that you are determined to get your newly upgraded iOS 10 devices jailbroken.
iOS 9 vs iOS 10: New Features, Advantages & Disadvantages iOS 9 vs iOS 10 review! Here we compared iOS 9 to iOS 10 feature by feature. Check to see the iOS 10 new features, advantages, disadvantages and decide whether iOS 10 update is worthy or not!
Home | About | Contact Us | News | Privacy Policy | Site Map
Copyright © 2017 DearMob, Inc. All Rights Reserved.
AirPlay®, iPod®, iPhone®, iPad®, iTunes® and Mac® are trademarks of Apple Inc., registered in the U.S. and other countries. DearMob's 5KPlayer is not developed by or affiliated with Apple Inc.